HEALTH bosses in Barnsley are encouraging the residents to 'consider the risks' as the country moves into the fourth - and final - stage of the government's roadmap out of lockdown.
Monday will be the first time in more than a year that face coverings will not be mandatory whilst in indoor public spaces and on transport.
Most legal restrictions that have been in place during the pandemic will be lifted on July 19, but the government has issues a list of 'key protections' which Barnsley Council is encouraging people across the borough to observe.
These include testing when you have symptoms and isolating when you receive a positive test or are contacted by NHS Track and Trace.
Julia Burrows, the town's director of public health, said: "From Monday, July 19, Barnsley, along with the rest of the country, moves into step four of the government's roadmap.
"While lots of the restrictions have eased its still really important that we consider the risk and protect ourselves by following safe behaviours as Covid-19 is still very much with us.
"More information on how to stay safe and what's changed can be found at gov.uk/coronavirus.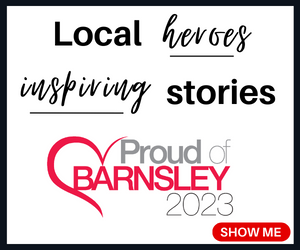 "My thanks go to all Barnsley residents for working together to protect each other - let's keep going."