A MAPPLEWELL bodybuilder said he will hang up his weightlifting gloves after a 40-year career.
Terry Weiss, 60, was crowned Mr Universe in the over-55s category at last year's competition in Italy after a 40-year-long career.
He picked up the sport in the 1980s after finding a weightlifting gym and soon became hooked.
In 1985 he placed third in his first competition and since then, the accolades haven't stopped coming for Terry.
In total he estimates he has won around 90 trophies which he proudly displays in his Mapplewell home.
"When I started bodybuilding I was a young lad so I started seeing results really quickly and I started doing competitions quite soon after I started training.
"When I started placing I got hooked and I kept training to do better each year.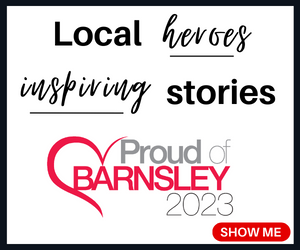 "I've won the title of Mr World and I defended my Mr Universe title which feels really good - it's a great accomplishment."
Since his recent win in the IBFA Mr Universe Over-55s category, Terry admits he wants to take things slower and possibly even retire from competitions.
"I feel like I have done all I can do," he added. "I have reached the top and there's nowhere else to go now but to go professional which I don't want to do.
"I love competing but I am nearing my 61st birthday and it's tough getting into shape for a competition.
"When I am dieting I am training up to six times per day and eating seven meals which takes its toll.
"I started bodybuilding when I was in my 20s and it's been something I have loved all my life. I don't think I will give up training, but I have noticed it's been getting a bit harder than it used to be.
"Even though I am taking a step back I am proud of all I have done."