BARNSLEY'S coronavirus rates are at their highest ever figures which is causing 'increased pressure' at the hospital, according to the town's director of public health.
Covid restrictions were dropped on Monday, meaning masks are no longer mandatory and social distancing has come to an end - but Julia Burrows feels this will bring 'new challenges and uncertainty' to the town.
Barnsley's Covid rate is currently 800 per 100,000 residents, with more than 1,900 people testing positive in the last seven days.
This has led many leaders in the town, such as Barnsley Central MP Dan Jarvis, to state that mask-wearing should still be mandatory to keep people safe rather than becoming optional.
Ms Burrows said: "Each of us will need to decide how to manage the ongoing risk from the virus both to ourselves and to others who may be affected by our decisions.
"This is particularly relevant for places like Barnsley, where our current new case rate is the highest recorded since the start of the pandemic.
"The high case rate is creating a lot of disruption as a result of the ongoing need to isolate and it is causing major challenges for schools, essential services and other businesses.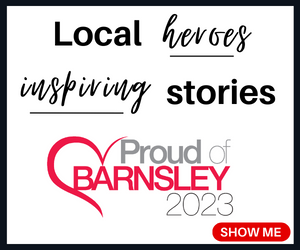 "Some people are still at a greater risk if they become infected and are understandably anxious about staying safe. We can respect this by taking extra precautions around vulnerable people.
"We've seen many amazing examples of communities pulling together during the pandemic, and I hope this consideration of others can continue as we learn to live safely with a virus that is many times more infectious than influenza."
Latest figures show the number of people in Barnsley Hospital with coronavirus is at its highest, 27, since March - and Ms Burrows said that the healthcare system is experiencing increased pressure.
There's also a total of nine people on ventilation beds at the hospital - the highest number since February.
"Although we are seeing a lower number of people needing hospital care compared to previous Covid-19 peaks, admissions into hospital continue to rise," she added.
"The healthcare system is experiencing increased pressure from having lots of people occupying hospital beds - including intensive care - and lots of people attending A and E, while large numbers of staff have to isolate."
The Delta variant of the virus, which has been spreading quickly across the country, has also been prominent in Barnsley with almost 1,000 cases.
School cases have also drastically risen in the past few weeks with more than 60 schools in Barnsley affected by the virus, either by a bubble closure or close contact.
The rates for school-aged children are among the highest in the country and are partly the reason for the high rates generally.
"Other essential services are also experiencing these pressures which poses a threat to business continuity," she added.
"As the director of public health for Barnsley I seek to give a balanced view of the situation we find ourselves in From past experience I know some people will think presenting a factual view is scare mongering and will say so in no uncertain terms.
"Others might want to see the worst-case scenario laid out even more starkly as they are fearful about what happens if we stop restrictions too quickly.
"When we talk about harm, we need to look at it in the widest sense not just harm from Covid, but non-Covid harms, and I am worried about the worsening of a wider range of physical and mental health conditions, the impact on Barnsley people and the resulting pressure on stretched health and essential services."