Doug O'Kane goes through the Barnsley squad with two weeks until kick-off
BARNSLEY have acted quickly and impressively to replace their departed head coach and chief executive this summer, and now need to add the final pieces to the playing squad.
The Reds appointed Khaled El-Ahmad as a replacement for Dane Murphy before the American's move to Nottingham Forest had been confirmed. Murphy's decision to leave did not go down well with the other board members but they moved fast to appoint the Swede who is expected to widen their recruitment pool and improve the academy and commercial aspects of the club.
It is difficult to assess the impact of a chief executive or, in Barnsley's case, tell exactly where their work ends and that of the owners, recruitment staff and coaches begins.
But Murphy was the public face of the board during the pandemic, the 'great escape' and this year's promotion challenge – all with a dispute between the owners simmering in the background. After a shaky start, he became an impressive communicator in his monthly press sessions and appeared to realise where the recruitment process needed to be tweaked while seeking to put an end to Barnsley's habit of selling key players every window.
Like with new head coach Markus Schopp, El-Ahmad has plenty of work to do but the Reds have a good recent track record of appointments in both positions.
El-Ahmad, who is currently serving notice at his old job, Schopp, and co-owner Paul Conway – who has been heavily involved since Murphy's exit – will now hope to complete a window in which the Reds have focused on quality not quantity. They may do the least business in the build-up to a recent Championship season, as they concentrate all their resources – both financially and in terms of time and effort – into making three or four crucial additions which they hope will set up another push for the Premier League.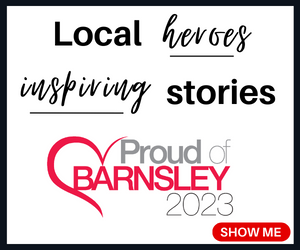 CENTRAL MIDFIELD
Alex Mowatt is not an easy man to replace.
He was the Reds' captain, most experienced Championship player, main free-kick taker, consistent midfield battler and a supplier of long-range screamers as well as bursting into the box for a few more regular goals.
All that is unlikely to be provided by just one player but in Callum Styles, who has been anointed by some as the new Mowatt, there is huge potential.
That is also the case with Romal Palmer – whose rise from under 23s player to ever-present in a team that surged into the Championship play- offs was phenomenal – and Herbie Kane, whose undoubted footballing ability may suit Schopp's style more than Ismael's.
But all those players mentioned are 22 or younger, with Schopp hinting that he wants to recruit a more experienced player in that position.
A leadership figure with a bit more physicality could provide the perfect platform for the young talents to launch off.
Marcel Ritzmaier is 28 and played in the Europa League while loaned out last season before cutting a jolly and enthusiastic figure in pre-season so far.
But he has mostly struggled in the Championship and Schopp hinted this week he could leave, depending on what formation he chooses.
That will also decide whether the Reds play two or three in the centre.
Elliot Simoes has also played there in pre-season, but could be loaned.
FORWARDS
The only position in which Barnsley have recruited so far.
Obbi Oulare is set to join, following Devante Cole who arrived near the start of the window.
Barnsley are still thought to be looking at another striker after Oulare.
Both he and Cole have fathers who were international footballers as Andy Cole excelled for Manchester United while Souleymane Oulare played for Guinea as well as Stoke City.
Oulare's arrival would mean that, including Carlton Morris in January, the last three players the Reds have signed permanently have been 25 or 26 – slightly veering away from the policy of recruiting players at the start of their careers.
Both Cole and Oulare will be aiming to replicate Morris in arriving at Oakwell with a modest goals record but excelling in the Championship.
Cole is expected to add extra pace, sometimes lacking last year, while the six foot four Oulare would surely add a physical option.
If they can all chip in with regular goals, in support of Cauley Woodrow who will be looking to be top-scorer yet again, the Reds will have some real firepower up front.
There are other options in Dominik Frieser, Conor Chaplin and Victor Adeboyejo who have all missed both friendlies so far due to minor injuries.
At least one of those looks likely to leave this summer as the Reds will now have at least seven senior forwards, after Ismael rotated six.
With only three substitutes allowed and seven places on the bench – compared to five and nine last season – Schopp is unlikely to be able to offer as many forwards as many minutes as Ismael was.
Again it will depend what formation he uses but Schopp has previously gone with either a front three – like in pre-season so far – or a central striker and three attacking midfielders.
CENTRAL DEFENCE
Since star defenders Michal Helik and Mads Andersen have not been involved in the friendlies so far, some of the many other talented young players in their position have had a chance to impress the new head coach.
Helik – given extra time off after the Euros – could return against Morecambe today while Andersen may miss the start of the season through injury, with Liam Kitching probably replacing him on the left of the back three.
Toby Sibbick looks set to start on the right after Michael Sollbauer's exit, while the likes of Aapo Halme, Jasper Moon and new arrival Jason Sraha – who has impressed in pre-season – will push for a place in the team.
Some of them could find themselves loaned out or in the under 23s, potentially several if Schopp uses only two centre-backs in a 4-3-3 or 4-2-3-1.
Whoever starts looks likely to be asked to pass the ball out from defence, in a departure from Valerien Ismael's long ball approach. There may be some nervy moments doing that in front of ten to 15 thousand fans whose noise will not only make communication more difficult but some are likely to express displeasure if the Reds 'mess around with it' near their goal. But these players are certainly capable of playing that type of football.
The idea that a player like Andersen, who has excelled behind-closed-doors, will suddenly go back to the error-prone youth he was when he arrived in 2019 just because he is playing in front of fans again makes little sense.
He was clearly low on confidence and playing in an equally young and nervous team but is now among the best centre-backs in the Championship with almost 100 games at that level on his CV.
He and Helik are bound to be targeted by other clubs after sensational campaigns but the Reds appear confident they will hold onto them when the transfer window closes at the end of next month.
GOALKEEPER
Brad Collins was probably Barnsley's best player in the final two months of last season after replacing Jack Walton who has also had some excellent moments for the Reds in the last year.
At 24 and 23 they are two talented young goalkeepers competing for the number one spot.
Based on the pre-season friendlies, they are both likely to be asked to pass the ball out from their penalty area.
Walton was excellent in Saturday's friendly and, although Collins is favourite to start the first league game, there is a clean slate with a new head coach.
RIGHT-BACK
This could be Barnsley's strongest position with Jordan Williams, following on from his superb performance off the bench in Swansea, challenging one of the best players from last season, Callum Brittain.
Williams has been playing on the left but the Reds are looking for a new signing in that position.
Much will depend on whether Schopp uses a back three flanked by wing-backs or a back four. He has employed a 3-4-3 in friendlies but says that is not necessarily his preferred system. Most of Barnsley's current full-backs appear to be more suited to the wing-back role.
LEFT-BACK
One of the main positions in which the Reds are looking to recruit.
Callum Styles, who excelled on the left last season, has been playing and training in his initial position of central midfield so is expected to start the season there.
Clarke Oduor, who was Styles' rarely-seen understudy, has been used in the front three in pre-season. That leaves Ben Williams, who is returning after a year-long injury, and Jordan Williams who is naturally right-sided but has shown he can perform well on the left. Another natural left-back must be near the top of the Schopp shopping list.