A BARNSLEY man who pioneered a rocket-powered car's path to breaking the 800mph barrier believes £8m is needed to achieve the land speed record - otherwise the long-running project will fold.
Ian Warhurst - the former managing director of Barugh Green-based company Melett - rescued The Bloodhound Project after it fell into administration following unsuccessful attempts to raise investments to keep the project going.
The car, now known as Bloodhound Land Speed Record, is powered by a Rolls-Royce jet engine and Nammo rocket and is aiming to break the current land speed world record of 763mph which has stood for more than 20 years.
However, sponsorship continues to be sought to allow the project to continue due to the costly impact of the pandemic and, unless about £8m is found, the speed record bid could even be shelved.
It is currently for sale and has been moved to Coventry Transport Museum for display purposes, while investors are found.
Ian said: "Work needs to restart in the next few months to get ready for a 2022 record attempt.
"The alternative would be to put the car into long-term storage, with no certainty of being able to restart the project.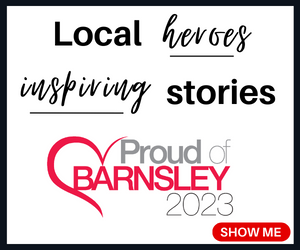 "At this stage, in absence of further, immediate, funding, the only options remaining are to close down the programme or put the project up for sale to allow me to pass on the baton and allow the team to continue the project."
The current record of 763.035mph is held by Thrust SSC, set in 1997 by a UK team led by Richard Noble and driven by Bloodhound's Andy Green.
An upgraded Nammo rocket, giving the car a top speed of over 800mph, has to be installed before a potential run on its specially-prepared 12-mile long dry lake bed race track at Hakskeen Pan, South Africa.
Stuart Edmondson, Bloodhound's head of engineering operations, will also lead the discussions with potential investors as the economy commences its recovery from the effects of Covid-19.
He added: "Following the impressive trials we conducted in South Africa, Bloodhound has proven that it is a credible contender to become the next record-holder.
"As we emerge from the pandemic I'm confident we can find an equally passionate partner to complete the final step in our journey to achieving a new world record.
"We thank everyone who has kindly supported this exciting project over the years, and we look forward to sharing the next part of our journey in our attempt to push past the speed of sound."