BARNSLEY is now one of the worst-hit places in Yorkshire when it comes to people going hungry, shock new research has revealed.
A study from the University of Sheffield - using data from the Food Foundation - has highlighted where in the country most people struggle to access or afford food.
In the Barnsley local authority area,almost 11 per cent of the population - equivalent to more than 26,000 people - described themselves as 'hungry'.
Residents in the 'hungry' category are people who indicated that they were hungry but were unable to eat food because they could not afford it, or were unable to access food in the previous month.
Yorkshire and the Humber is in the top 20 per cent of local authority areas with the highest percentage of adults going hungry, whereas the east of England's residents are in the lowest 20 per cent for hunger.
Both Barnsley and Rotherham are in the top 20 per cent of local authorities where adults went hungry at least once in January.
Dr Megan Blake, from the University of Sheffield Institute for Sustainable Food - who collaborated on the research - said: "We hope this clear breakdown of the data will be a useful resource for local authorities and the government to use to address the challenges facing all people living with food insecurity, and that help can be tailored and targeted to those communities who need it.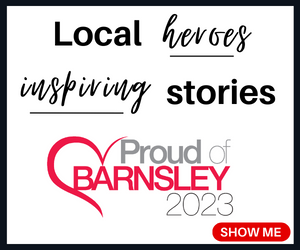 "The answer is not as simple as opening more foodbanks.
"Food insecurity is undermining our chances of recovery after Covid-19.
"We need to urgently address this issue that pervades so many of our communities - no-one should have to be hungry."
Organisations like Fareshare and Barnsley Foodbank Partnership, run by the Trussell Trust, work to stop hunger in the local area.
Fareshare, which has its South Yorkshire base in Aldham Industrial Estate, Wombwell, said the amount of food provided - 155 tonnes between April 2020 and April 2021 - was equivalent to 369,796 meals.
The charity, which redistributes unsold and unwanted food which would otherwise go to waste, said the shocking figures show the impact the coronavirus pandemic has had on struggling families.
Fareshare is part of the Barnsley Foodbank Partnership, which released figures earlier this year showing a 48.7 per cent increase in the numbers of people accessing foodbanks across a pandemic-hit 12 months - from 4,865 between March 2019 and 2020 to 6,998 the following year.
The latter total includes 4,269 adults and 2,729 children.
James Barker, chief executive of the Barnsley Healthcare Federation, said: "It is heartbreaking to hear Barnsley has been so badly hit by hunger during the pandemic.
"We are committed to working with Barnsley Council and local groups to help families who are struggling.
"The impact of the pandemic has been devastating in so many ways.
"We understand poverty, food prices and hunger are inextricably linked, by helping people back into work we play our part in making sure we combat hunger in Barnsley."