A SPIKE in Covid cases saw more than 6,000 people estimated to have the virus at the same time in Barnsley - according to research developed by a King's College London professor.
Barnsley's case rate is waning having risen to around 800 per 100,000 residents earlier this month, but it's still higher than 500 per 100,000.
But according to the ZOE Covid Symptom Study, created by Professor Tim Spector, this week there were more than 6,000 active cases in the borough - which dropped to around 3,000 as of Thursday.
The study sees users of a phone app report their symptoms - which the app then combines with algorithms to estimate the virus' spread.
Barnsley's public health director Julia Burrows said: "A small sample of the local population contribute to the estimate, which is extrapolated to the whole population, but it is unclear how representative that sample is.
"The estimated number of active cases is based on a calculation that uses counts of both daily new case and existing cases that are still recovering.
"Barnsley experienced very high new case rates during most of July (higher than previously recorded during the pandemic), particularly in young people as 'active cases' include those still recovering; a high estimated number of active cases for Barnsley is feasible and will reflect the high case rates throughout July.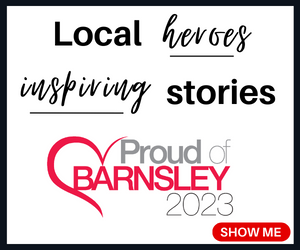 "Of note, the number of active cases has fallen considerably in the last few days, aligned with the recent rapid fall in case rates reported by Public Health England."