Doug O'Kane analyses Barnsley's 1-1 draw at Cardiff City on the first day of the new season.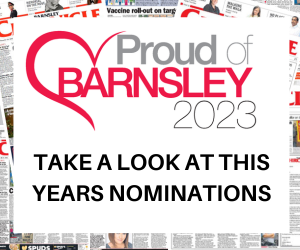 AN ENCOURAGING START IN TOUGH FIXTURE
Although they did not get their first opening day win away from home in a quarter of a century, there were many positives for Barnsley to take from this match.
They came from behind to collect a deserved point in what looked a very difficult away fixture while there were good performances throughout the team.
They subdued the first large crowd they played in front of in 18 months - and the biggest crowd in the league careers of Romal Palmer, Liam Kitching, Callum Brittain and Jasper Moon - while giving the away end plenty to cheer.
Cardiff missed some very good chances - with Leandro Bacuna twice inexplicably shooting off target from close range from crosses by the excellent Ryan Giles- but the Reds were also threatening throughout and looked the most likely winners after equalising. Barnsley will know they need to tighten up defensively, with lofted passes over their high line and accurate set pieces causing problems, but there are plenty of positives from day one. A very young side played with confidence, belief and skill against Mick McCarthy's tough and far more experienced Bluebirds.
Perhaps most impressively, the comments post-match suggested a tinge of disappointment that they did not win the game - displaying the dressing room confidence at the start of a season in which they hope to replicate last season's promotion challenge.
SIBBICK GOAL
In the 69th minute, centre-back Toby Sibbick saw the space vacated by Callum Brittain's infield run and, despite Markus Schopp instructing him in training not to do so, he burst down the right flank to superbly control Josh Benson's excellent pass. He powered into the box and fired a shot which he admits bobbled a few times but he did not care as it found the bottom left corner. That was right in front of the away end which erupted.
Sibbick's goal was Barnsley's first in front of their fans since Cauley Woodrow netted in a win at Hull City in February last year.
It was his first ever Reds goal and his first in the EFL, having last netted against West Ham for Wimbledon in an FA Cup shock three seasons ago.
For the second year in a row, Barnsley began a season with no debutants in their starting line-up but one made a major impact off the bench as Benson came on and immediately supplied the superb assist.
MASSIVE STRIDES SINCE LAST CARDIFF TRIP
The Reds look so much more equipped to compete than last time they made the same trip and produced an abject display as they were bullied in a 3-0 loss in November last year.
Their front three that day was Conor Chaplin, Patrick Schmidt and Elliot Simoes. They have all now been loaned or sold with Simoes, who was taken off before the break, never playing for the club again. They barely touched the ball against a physical Cardiff defence but this time a superior front three showed promise.
Carlton Morris was a real handful for the Cardiff defence, with his powerful running, hold-up play, aerial prowess and clever passing. While his finishing let him down with a series of edge-of-the-box shots going over, that could be put down to early season rust.
Cauley Woodrow set up two of Morris' chances in the first half and came close himself - being denied by a good save.
If those two continue to link up play like that all season, but sharpen up in front of goal, they will be major threats and both end up with plenty of goals and assists.
Michal Helik was a liability for Barnsley in Cardiff last season, missing a cross for the first goal then conceding a penalty.
But he returned as one of the best centre-backs in the division as well as an international. He won the most headers, made the most interceptions and made the most passes while he brilliantly denied Joel Bagan who looked certain to tap in from five yards out late in the first half.
STYLE OF PLAY
In some ways this was not much different to Valerien Ismael's Barnsley.
The Reds often lofted the ball forward in an attempt to catch out the opposition with quick breaks, while they used the same near post corner techniques – particularly during a spell of four flag-kicks in two minutes in the first half.
But there were also clear differences.
The Reds passed the ball out from defence comfortably, with goalkeeper Brad Collins 'Cruyff turning' a Cardiff attacker in his own box.
Once the ball was with the front three, some of the passing, movement and interplay was excellent.
Schopp said that they had to adapt their style slightly in a difficult away game against a physical team.
This side will continue to find their identity as the games go on, but this first game suggested they will be enjoyable to watch this season.
Schopp got his formation, selections and substitutions right.
He decided to pick Ben Williams at left wing-back who played for the first time in 400 days after missing the whole of last season with injury and delivered a solid performance. Callum Styles eventually moved to left wing-back after starting in the middle where he should be given time to develop.
FIRST AWAY END IN 18 MONTHS ENJOY THEIR DAY
The atmosphere was noisy from the very start, with the attendance capped at just over 17,000 – including almost 1,000 Reds fans in Barnsley's first away end since a 2-0 loss at Reading almost 18 months earlier.
The classic English/Welsh rivalry – the home fans mockingly singing 'football's coming home' after England's Euros defeat and the away end responding with God Save Our Queen – was mixed in with raucous support for their teams.
The Barnsley fans were drowned out at first but, like their team, seemed to finish the stronger.
Cardiff seemed shocked by conceding the goal and never really recovered, despite bringing on former Barnsley striker Kieffer Moore who was the recipient of some rather colourful Reds songs.
'18 months and we've done **** all' boomed out from an away end clearly delighted to finally be allowed to get up at 6am and embark on an eight-hour round trip. That is what football is all about and the Barnsley fans appeared to be having a fantastic time.