A MULTI-MILLION pound extension which is hoped to entice more businesses to put down roots in Barnsley has been officially opened.
The fifth phase of the ever-growing Barnsley Business and Innovation Centre (BBIC) has been in the pipeline for almost two decades, but finally opened yesterday with MP Dan Jarvis and South Yorkshire Lord Lieutenant Andrew Coombe in attendance.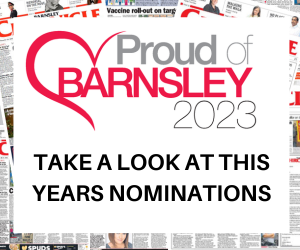 All 25 units in the £2.3m expansion at the Business Village in Wilthorpe were opened to firms in January and have already been taken, but the last licks of paint were being given to offices this week.
"We are delighted with the new extension, and more importantly so are prospective tenants," said BBIC chief executive Adrian Waite.
"Within six months of opening, all units were taken, and we have a waiting list as well.
"Buoyed by the success of phase five, we will now be making significant investments into our other buildings."
The first phase at Wilthorpe was opened in 1988, with a second three years later.
A third phase was built at Cudworth in 1993 before the fourth at the Wilthorpe in 2001.
The latest unit saw a few false starts, first in 2002 and then again in 2011, but construction finally commenced in February last year after a £1.4m European Regional Development Fund grant.
The 9,230 square foot site features a 50,000kWh solar panel system, two electric vehicle charging points and a lockable bike store.
"The green credentials of the new building were very important given Barnsley's net zero commitments, and we are now implementing further low carbon initiatives across both of our sites," added Adrian.