A BRIGHT idea from a Barnsley North East neighbourhood team officer has led to a new partnership scheme to tackle the rise in catalytic converter thefts across the region.
Throughout the past few months, officers have seen a decline in the number of victims using crime prevention kits to protect their cars because of how difficult it is to apply SmartWater to catalytic converters.
However, vehicle owners will now be offered the chance to have the SmartWater applied for free by their local Halfords branch, thanks to the thinking of police constable Clare Sidaway.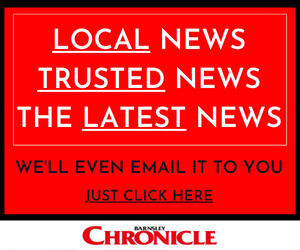 She said: "Catalytic converter theft is a rising issue in our communities and it's something we can tackle primarily with crime prevention methods and advice.
"As local policing teams, we have stocks of forensic marking liquid SmartWater, which is perfect to use as a deterrent as it's easily detectable by legitimate scrap yards and metal traders.
"However, we've noticed victims are reluctant to take us up on the offer because they can't get underneath vehicles or aren't physically able to apply the liquid themselves.
"That's when I tried to think of a common-sense solution to the problem.
"I spoke to Halfords staff in Barnsley to see if they could help and they were more than happy to come on board."
Dan Falcon, centre manager at Halfords in Barnsley, added: "We didn't even have to think about saying yes to this partnership, it makes total sense.
"We have seen people come to us over the last year after they've been a victim of catalytic converter theft, so we know it matters to people.
"For us it's a chance to work with South Yorkshire Police on an important initiative that will hopefully mean fewer people become victims of this crime."