BARNSLEY Central MP Dan Jarvis has accused Boris Johnson of treating the town's ex-mining families with 'utter contempt' - after the Prime Minister joked about Margaret Thatcher's pit closure policy in the 1980s.
The Prime Minister - while visiting Scotland earlier this month - spoke about the then-Conservative government's move away from fuels such as coal in favour of cleaner forms of energy.
He said: "Thanks to Margaret Thatcher, who closed so many coal mines across the country, we had a big early start and we're now moving rapidly away from coal altogether."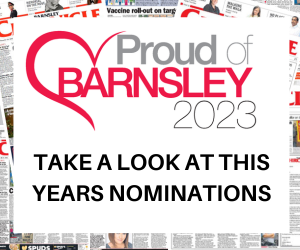 However, despite saying the comment was intended as a joke, he laughed and told reporters: "I thought that would get you going."
It sparked a wave of fury from northern Labour MPs - such as Dan, who is also South Yorkshire's Mayor - and the National Union of Mineworkers (NUM).
Dan told the Chronicle: "Thatcher's destruction of the coal mining industry left a trail of devastation across Barnsley and the Yorkshire coalfields, without a thought for the people and communities that were so deeply affected as a consequence.
"We are still picking up the pieces to this day.
"Boris Johnson choosing to laugh about that destructive legacy tells you all you need to know.
"Barnsley folk will rightly feel that they are being treated with utter contempt."
The latest controversy comes just weeks after government ministers rejected proposals to supply an immediate £1.2bn cash boost to thousands of ex-miners involved in a controversial pension scheme - saying they believed arrangements were 'fair and beneficial'.
The response to the Business, Energy and Industrial Strategy (BEIS) Select Committee inquiry into the Mineworkers' Pension Scheme (MPS) was called a 'slap in the face' to those who toiled down the pits and their families.
The inquiry and report were heavily critical of the government's actions in claiming at least £4bn from a pension pot for former miners, many of whom live with long-term illness and disabilities.
Dan added: "Following the miners' strike in 1984-85, many mining areas like Barnsley were knocked to their knees and have been struggling to get back up ever since.
"When the pits shut, a whole way of life disappeared virtually overnight.
"It is impossible to underestimate the trauma that this had on areas like Barnsley with the entire economic system and social infrastructure that supported mining villages vanishing.
"After 'victory' had been secured over the striking miners, Thatcher's government just walked away with no transition plan in place for the people and communities they had destroyed.
"In Barnsley, recovering from Thatcher's legacy remains a massive challenge today - her polices created serious structural, long-lasting and generational decay."
Chris Kitchen, secretary of Barnsley's branch of the NUM, echoed Dan's comments and labelled the Prime Minister's remarks as a 'disgrace'.
"It is an insult to every former miner and the communities whose lives she devastated," he said.
"Coming on the back of Johnson's government's rejection of the BEIS Select Committee report to stop raiding the MPS - and confirmation that they intend to take another £1.9bn - shows the contempt they still have for miners, former mining communities and the NUM.
"Having heard that he jokingly made these comments to reporters it is believable that his view at the start of the coronavirus pandemic was that the deaths of the elderly and those with underlying health conditions was a price worth paying to protect the UK economy.
"His comments disgrace the office of the Prime Minister."