An in-depth look at last night's home defeat for Barnsley at home to Luton Town who netted the only goal of the game in the fourth minute.
SCHOPP SHORT OF OPTIONS
While this was only the third match of the season and a tally of four points so far is adequate, it was a frustrating night for Barnsley and a reminder that, in various ways, this team is a long way from where Markus Schopp wants it to be.
The head coach – whose team has now been seen more by fans at Oakwell than predecessor Valerien Ismael's – was woefully short of options of Tuesday evening.
The bench looked thin, with Schopp eventually bringing on Championship debutant Devante Cole, Victor Adeboyejo, who has not scored in 28 matches, and Aapo Halme to add some aerial threat in the final minutes. The squad would look very different with Carlton Morris and Mads Andersen not injured, the two new Belgian strikers fully fit and the signing of a left wing-back and possibly a new midfielder.
That situation should improve over the coming weeks and months, and so should Barnsley's performance in Schopp's style of play which is extremely different to the direct approach of Ismael who was happy for the opponents to have the ball and be frantically pressed.
REDS HAVE MOST POSSESSION IN LAST 2 SEASONS BUT DO LITTLE WITH IT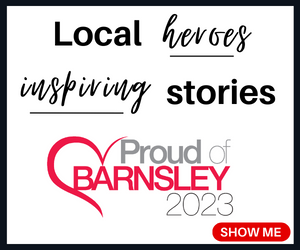 The Reds made 510 passes – compared to 219 by Luton – which is more than in any game since the 3-0 victory in November last year in Ismael's first game over QPR who had a man sent off after 23 minutes. They played 257 passes in the first half compared to 258 in Saturday's whole game against Coventry City in which they were far more direct. With usual long ball recipient Carlton Morris injured and Obbi Oulare deemed not fit enough to play the targetman role, they decided to pass their way up the pitch.
It would be wrong to say that they should have played exactly the same as against Coventry, who missed several chances and conceded the only shot on target, but it was not surprising that the team should struggle with such a major change in approach within three days.
The Reds had 300 more touches of the ball than Luton while they had their highest share of possession, with 70 per cent, in any game this season or last. But much of that possession was well away from the Hatters' goal which, for most of the evening, was not threatened.
The fans overall were supportive, chanting within seconds of Luton's fourth-minute goal and mostly staying to clap the team off at the end, but there were definite groans and grumbles as the Reds passed the ball from goalkeeper to centre-back and back again regularly.
DEFENCE STARTED BADLY
Barnsley had to work extremely hard to create chances – with carefully constructed moves or rare flashes of individual brilliance – whereas Luton were gifted their opportunities by sloppy defending, including for the goal.
Elijah Adebayo's low right-wing cross travelled through the box and was collected by unmarked left wing-back Amari'i Bell who fired in from 15 yards out.
Michal Helik, having been sensational in the first three games of the season, looked strangely out of sorts early on and was caught out by the high pass which played in Adebayo for the goal.
Helik, his fellow centre-backs Toby Sibbick and Liam Kitching, and goalkeeper Brad Collins all looked very nervous at the start of the game with Luton have plenty of success with long balls into space behind Barnsley's back three. They did settle into the match, with Helik winning ten aerial balls, but Luton always looked capable of causing problems on the counter-attack.
Schopp seemed shocked that his defence, which he clearly and probably rightly sees as his strongest area, let him down early on but was willing to put it down as a one-off blip.
FORWARD LINE EASILY SHACKLED
An Irishman, a Scotsman and a Welshman walked into Oakwell as Luton's back three but the Reds could not provide a punchline.
Daryl Dike bullied Luton while scoring twice in Barnsley's Easter Monday win at Kenilworth Road.
The Reds desperately need the option of a powerful targetman to play off, with Oulare being Dike's replacement but not currently playing.
The front starting front three of Cauley Woodrow, Clarke Oduor and Dominik Frieser all had quiet nights, bar one or two good moments each and never came close to scoring. The lightweight trio were easily shackled by the athletic and disciplined Luton defence. After this fixture last season, Gerhard Struber said his side were 'too skinny' and that seemed to be a problem again.
Cole and Adeboyejo came on but made little impact for all their willing running.
ANOTHER EARLY SEASON LOSS TO LUTON
A humbling defeat to Luton Town in the opening weeks of a Championship season is becoming an annual tradition at Oakwell.
The Hatters cruised into a 3-0 lead after 31 minutes two years ago to plunge Daniel Stendel's side into a crisis from which he never recovered, then 'great escape' mastermind Gerhard Struber was left disillusioned and eyeing up New York City after starting last season with a 1-0 loss. The Bedfordshire club have lost just once at Oakwell in their last eight visits since 1995, winning six including early season victories in 2004 and 2006.
Luton made five changes from their team from Saturday, including the introduction of Lansbury and Jerome who had played more than 500 games in the Championship between them.
In many ways it was a classic away performance – score early, defend well and hold on for 1-0 – but Barnsley will hope that, once their squad fleshes out and they grow into Schopp's style, they can find a way to win games like that.