A TEENAGER who risked his own life to save a stricken eight-year-old boy who was drowning 40 feet out at sea has been hailed as a hero by coastguards who attended the scene.
Jack Fenton, 14, couldn't have imagined he'd be a lifesaver when he woke up ahead of a day at a Skegness beach on Monday - but that's exactly what happened.
The youngster was sat on Chapel St Leonard's beach with his family in 'choppy and windy' conditions before the mayhem ensued.
His dad, Matthew Fenton, had been wary of the family bringing their inflatable because of the conditions according to his mum, 38-year-old Sarah - but it turned out to be lifesaving.
Sarah told the Chronicle: "We were on the beach with our family and I thought that I saw some boys that were messing about in the water but one of them was really far out.
"It wasn't until I went a bit further down that I realised he was really struggling.
"A lady on the edge was screaming for him to come in while she was on the phone to the coastguard but she couldn't swim so she couldn't help."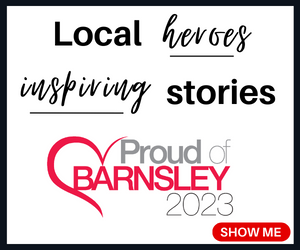 At this point Sarah attempted to get out to the youngster - who's thought to be no older than eight - but, fully clothed, she wasn't able to reach him.
"I went into the water in my clothes but he was just too far out and so I couldn't get close to him because it was so choppy," she added.
"That's when Jack just shot past me and swam out to him on the inflatable.
"The little lad's head kept going in and out of the water but despite the conditions Jack managed to get to him."
Sarah said Jack didn't realise how far out he was until he got to the boy - but at that point he knew his quick-thinking actions saved the youngster's life.
"Jack acted so quickly and I didn't even see him go out originally," she added.
"When he came back his legs were like jelly and his heart was beating so fast but I couldn't be any more proud of him for what he's done.
"He said that all he wanted to do was help him."
When the coastguards arrived on the scene they were originally worried about secondary drowning for the youngster - whose identity is unknown - but they now believe he'll be fine.
When they heard about what Jack had done they hailed him a 'hero' and said that without him it's likely the youngster would have drowned.
"It all happened so quickly and thankfully everyone seems to be okay - he was shaken up afterwards but he's all right now," Sarah added.
"He says he feels really good about what he's done and I've never been prouder of him.
"The coastguards said that without Jack, the boy would have died and that he really did save his life - they called him a hero.
"I couldn't be beaming anymore with my lad - I've cried buckets and it didn't hit me until after that he put his own life in danger without a second thought."
The Kirk Balk Academy student told the Chronicle: "I was just on the beach and I saw loads of parents were shouting.
"I got my inflatable and walked down to see what was happening and I heard someone say that a boy was drowning.
"I just took my inflatable into the water and swam out to the boy - I tried to stand up when I got to him but it was too deep.
"I ended up getting pulled under the water but then managed to get the boy back on and we swam back to the sand - I just wanted to make sure that he was all right.
"When I got back I was scared and my heart was beating but I'm OK now.
"It feels good that I was able to help him."