BARNSLEY owner Paul Conway says the Reds are 'narrowing the gap' between them and the top sides in the Championship and that fans should expect them to at least challenge for the play-offs regularly in the future.
The Oakwell club reached the play-offs for the Premier League for the first time since 2000 earlier this year when Valerien Ismael's side finished fifth then lost to Swansea City in the semi-finals.
Ismael has since been replaced by Markus Schopp and Conway says that he expects the Reds to regularly 'fight for the play-offs' with the ultimate goal of reaching the Premier League.
The American co-chairman told the Chronicle: "The whole organisation should be proud of what we achieved last season and, frankly, it was ahead of schedule. If you watched the play-off games, we were probably two or three players away. But we're back at it, our players have another year of experience that makes them more battle-tested in the Championship.
"The Championship is the toughest league in the world. But our goal is to continue to narrow the gap.
"You have teams coming down from the Premier League whose squads are valued at more than £100million, the best way to check that is on sites like Transfermarkt.
"It's very very hard for a club our budget size to compete for automatic promotion. We're competing against sides who have eight, nine, ten times our budget. Over 46 games, that is really really hard.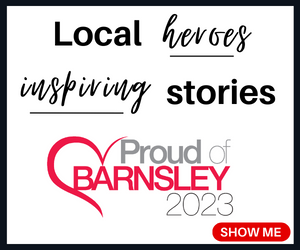 "We want to continue to fight for the play-offs. Some years we may get it, some years we may not.
"But the gap from us to the rest of the league is shrinking."
Conway said Barnsley lost £2.5million due to the coronavirus crisis which saw them play 60 games behind-closed-doors.
He claimed they lost £500,000 for reaching the play-offs as they had to play two games with limited crowds and pay significant bonuses to their staff.
But many other clubs have lost far more and Conway believes that, after Covid, the Championship will be more financially even.
He has been vocal about the EFL enforcing financial fair play rules more strictly and thinks that is beginning to happen, with clubs such as Derby County and Reading being placed under transfer embargos.
"It (the Covid crisis) has levelled the playing field a little bit. There are seven or eight clubs who are spending transfer fees this window, including us.
"A lot of those who are not are huge clubs that are out of cash and have £150million debut. The EFL has started to get better on enforcement and pushing clubs who cheat, which hurts honest clubs like us. When bigger clubs are restricted on spending, either through violations or just being out of cash, of course it helps us."
After reaching the play-offs, Barnsley lost head coach Ismael and captain Alex Mowatt to West Bromwich Albion while chief executive Dane Murphy moved to Nottingham Forest at the end of his contract. Conway said that having a chief executive on a fixed term contract was 'pretty standard' within football and confirmed that his replacement Khaled El-Ahmad – who starts on Monday – is on a longer contract with the Reds.
"Whenever you have any change, there is some short-term impact.
"It's manageable because we build a machine here and we have a style of play that we build towards. A lot of people who come here are very ambitious. The new head coach and CEO were named very quickly. It's a machine that is really good for sustainability. People will leave but that opens the door for someone else who is ambitious."