CALLUM Brittain says Barnsley not selling any first team players this summer is a commitment from the club and 'balances the ship' during a period of other changes.
Although captain Alex Mowatt left at the end of his contract, 2021 is the first summer the Reds did not sell a star player since 2012. Brittain told the Chronicle: "It's a commitment from the boys and the club. I read it's the first summer for about ten years that they didn't sell anyone. It's good to keep that core group together from last season.
"Especially with a new manager coming in, it balances the ship."
Mads Andersen, Carlton Morris and Jordan Williams are due back from injury in the coming weeks and months, with Obbi Oulare and Aaron Leya Iseka now having their visas while the club also loaned in Claudio Gomes.
Brittain says that influx of players will help the Reds who are getting used to Markus Schopp's style of play.
"It will be nice to get Carlton, Madsy and Jordan back on the pitch soon.
"It's a new style of play and we've had some big characters out. We have new signings to come into the squad as well.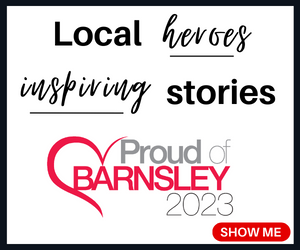 "It's only positive stuff that Barnsley fans can looked forward to.
"We have still got Obbi to come in and Claudio and Aaron who have all looked very good in training. It's good for them to get visas, it took a while. They came in, we met them and disappeared for the last few days. They have looked really sharp and added a spark."
The 22-year-old right wing-back played his 50th Barnsley game in the 1-1 draw with Birmimgham City on Saturday.
Brittain told the Chronicle: "I have learned a lot, last season was my first time playing at this level. I've learned about being more competitive. Making the play-offs was massive for the club and me. It's flown by but it's been a great year and long may that continue."
Brittain admits Valerien Ismael's exit was difficult, saying: "It was hard to get our heads around it. It wasn't nice for players, fans or anyone. But it happens at every club at every level. We have all bought into Markus' style.
"We have played very well, but we've drawn more than we'd like.
"We just need to turn draws into wins and hopefully that will come.
"We need to get our resilience back. We've been in front in certain games and not been resilient enough."