A WOMAN from Cudworth 'braved the shave' last Friday and has raised over £650 for Macmillan Cancer Support.
Justine Brennan completed Macmillan's 'Brave The Shave' fundraising challenge and went completely bald in front of punters at the Star Hotel in Cudworth.
The evening kicked off at 7pm with a raffle and attendees bidding for their chance to chop off locks of 61-year-old Justine's hair, with the highest bidder winning the chance to do the final big shave.
Justine's new haircut began with £5 donations earning the crowd the chance to chop off a lock.
The full shave was around 9pm - after Justine had a few drinks to prepare herself.
The DJ had a go at the shave after winning the bid but he struggled to do it, so Justine's daughter stepped in to shave her mums head. The whole thing was live streamed on Facebook.
The evening raised over £170 all together, to go on top of Justine's £500 sum from her Macmillan online fundraiser.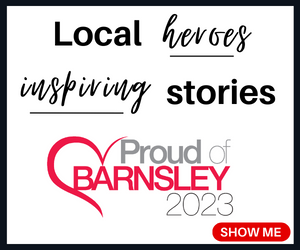 The 61-year-old said: "It's something I've always wanted to do. I just hope we can raise a bit of money for a good cause."