COACH Joe Laumann is delighted Barnsley decided to keep him after Valerien Ismael left and says his ideas on football are actually more similar to Markus Schopp than the previous boss.
Laumann, the Moroccan-born German, arrived at Oakwell with Ismael – who he had met on coaching courses – in October last year and helped the Reds finish fifth in the Championship.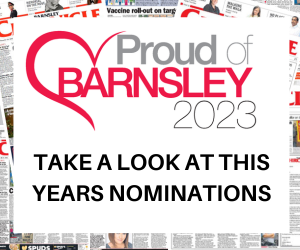 But Ismael moved to West Bromwich Albion in June and took coach Adam Murray with him, as well as the Reds' analyst and sports scientist.
That left Laumann to work with Schopp – who did not arrive with any coaches – and German Tonda Eckert who has remained at the club since being brought in by Ismael's predecessor Gerhard Struber last summer.
Laumann told the Chronicle: "When I came with Val we hadn't worked together before.
"We got along well together but we found that our thinking on football was different.
"But we still had a great season.
"In the summer, he went his way and I went my way. I had two more years on my contract and I was happy.
"I waited to find if the new gaffer wanted to work with me but we spoke and felt we could.
"I was happy at the club and decided to stay.
"I have similar thinking on football to Markus.
"Most times when the manager goes who you came with, the club will get rid of you.
"But they decided to keep us which is a great feeling."
Lauman will have been at Barnsley for a year late next month.
"It has gone quick.
"It's nearly 12 months but it doesn't feel like it. The biggest thing was the winning mentality Val gave us.
"Getting to the top six was a great experience. This season is new with Schopp's style and I am adapting to this."
Laumann missed some games at the start of this season when his wife gave birth to their third child in Germany.
"For me it's quite hard and it's also hard for my wife who is alone with three kids.
"We thought about all moving here but my daughter is in school and we think it's best to keep them in their home environment. You never know what happens in football. It's not easy."
Laumann also has young people to work with at Oakwell, as the Reds have the youngest squad in the EFL.
Schopp wanted to bring in an experienced midfielder this summer but highly-rated 21-year-old Claudio Gomes arrived on loan from Manchester City on deadline day.
The Reds' four first team central midfielders are 21 or 22. They are Callum Styles, Romal Palmer, Josh Benson and Gomes.
Laumann said: "I don't put my mind on that because I just focus on the guys we can work on.
"It's not my job to do the recruitment.
"We have a very good squad.
"It (using young players) is a club philosophy. Sometimes experience can help but the young kids now need to solve this themselves and we can let them grow."
Barnsley did not sell any of their first team players this summer while bringing in five.
Laumann said: "We can be quite happy that we kept a lot of players from last year.
"You have guys who played a lot of minutes and were very, very important.
"Normally when you have such a season as a small club, you lose many players.
"But we didn't lose many players.
"We are happy with the new signings.
"Some need more time to adapt but we're very happy with the squad we have."