BARNSLEY are expecting 'one of the toughest tests of the season' at AFC Bournemouth tomorrow and are working out a solution for the back three due to suspensions and injuries.
The Reds – who collected six points from their five games in August before a two-week international break – visit Bournemouth tomorrow from 3pm then Stoke City on Wednesday from 7.45pm.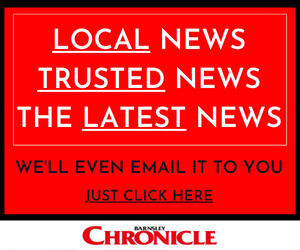 There is a mini-crisis in the back three with Liam Kitching suspended for three matches, both Mads Andersen and Jordan Williams injured and Michal Helik travelling back yesterday after playing in Poland's home game against England on Wednesday.
With Helik likely to play, along with Toby Sibbick in his 50th game, Schopp could either give Aapo Halme or Jasper Moon a rare start, play Ben Williams – who has also struggled for full fitness – on the left of the back three where he has featured before, or switch to a back four. Schopp said: "We will find solutions, don't worry about that. We have to wait for Helik because he had a tough week. We have to talk with him.
"We have plans in our minds.
"We are thinking about a lot of things, a couple of guys made a good pre-season like Jasper.
"We have players who are waiting for their chance."
Bournemouth are unbeaten in the league this season but, although they have won at Nottingham Forest and Birmingham, their first two league games in front of fans for 18 months have been 2-2 draws with West Bromwich Albion and Blackpool.
They also drew 0-0 at Hull City before the international break which left them sixth in the very early league table.
The Cherries appointed manager Scott Parker in the summer, whose Premier League-bound Fulham side were beaten home and away by the Reds in the 2019/20 season.
They have former Barnsley loanee midfielder Ben Pearson.
The Cherries were unbeaten in six meetings before losing 3-2 at home in March this year to the Reds who were on their way into the play-offs.
Schopp said: "We expect one of the toughest tests of the season.
"It is a great team with a lot of quality who haven't lost one game this season. But we love to play tough teams and we're looking forward to the game because there is so much for us to do on and off the ball.
"We spoke in the meeting about the experience they had last season, what a feeling it was and that they had to suffer to get there.
"We will have to do that again.
"We know that we won there a couple of months ago but it will not be easy."
The clubs have met 44 times, with Barnsley winning 17 and losing 14.
The Reds' only two league wins over the Cherries in 13 meetings since 1988 have been on the south coast, with the other a 3-1 League One success in 2004.
The Reds have lost just one of their five trips to the Dorset club since 1989.
Wednesday's hosts Stoke made an impressive start to their season, winning five and drawing one of their first six games in all competitions, but they lost 3-0 at Fulham in their most recent game.
They have Barnsley academy product Jacob Brown who moved to the Potters a year ago this week and netted on the opening day of this season.
Former Barnsley captain Adam Davies has not started in the league this season but has kept goal in two EFL Cup games.
The Reds' last trip to Stoke was in October last year under caretaker Adam Murray when Elliot Simoes and Dominik Frieser put the visitors ahead twice but they were pegged back and could not find a winner after Nathan Collins was sent off.
Barnsley beat Stoke 2-0 at Oakwell in February with Callum Styles' stunning early opener followed by a late Daryl Dike goal.
The Reds have won four times in 30 games at Stoke, losing 17. They won in 1926, 1987, with Mick Clarke getting the winner, 1989 thanks to Steve Cooper's goal and 2007 with Istvan Ferenzi scoring. The clubs have met 62 times, with Barnsley winning 22 and Stoke 23.
Stoke host Huddersfield Town before welcoming Barnsley.
Asked what the Reds had been working on in the international break, Schopp said: "In the first couple of days, it was important to recover.
"Then we wanted to make the team more flexible.
"Teams have adapted against us and we didn't find the right answers.
"We can change from the bench now because we have more options.
"We had some good moments but we had moments when we had to do a lot better.
"We can focus much more on the details in the international break.
"The lads did an awesome job and I'm looking forward to the next games."