A DOCTOR struck off for secretly working shifts - including several at Barnsley Hospital - while on sick leave claimed he had 'forgotten' where he worked and when.
Dr Joao Ferreira Muel made the claim at a tribunal, which heard that while on leave from Nevill Hall Hospital, Abergavenny, Wales, between July 18 and August 19, 2018, he carried out locum work at three different hospitals.
The disgraced doctor, who qualified in 1997 in Slovakia, told the Medical Practitioners Tribunal Service (MPTS) he wasn't aware working locum shifts while on sick leave was classed as misconduct.
Muel admitted to the charge, with the shifts at Barnsley coming on August 3 and 4, 2018, but claimed he was underpaid by Nevill Hall and took on the extra shifts to ease his and his family's financial worries knowing he would be paid twice.
A timeline of events issued to the General Medical Council (GMC) contained inaccuracies, the tribunal noted, in stating Muel was at home from July 30 to August 7 after initially self-certifying from July 18 before receiving a GP's sick note 12 days later.
Not mentioning shifts in the chronology, said the tribunal, was an attempt to hide the pre-planned nature of shifts at Barnsley, and Tameside and Glossop Hospital in Lancashire but Muel said he had 'forgotten about the shifts because he had been doing so many'.
He added he thought the chronology was for his own use and didn't know the GMC would be using it in its investigation.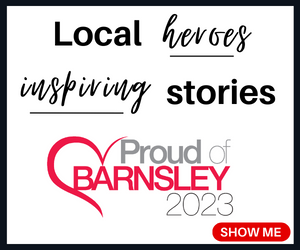 "The tribunal took the view that attempting to dishonestly mislead his regulator in this way would be regarded as deplorable by fellow practictioners and clearly amounted to serious misconduct," said the tribunal in its determination.
Obstetrics and gynaecology consultant Muel 'had little insight into the fact that he had let his own financial interests lead him to be dishonest' and maintained he hadn't been dishonest.
The 55-year-old admitted to being convicted of fraud at Gwent Magistrates' Court in April, 2019, after accepting a shift at Wrexham Maelor Hospital while taking sick pay, and was handed a community order to carry out 100 hours of unpaid work.
During the tribunal, he also admitted to practice involving two patients that was 'seriously below the expected standard'.
Respectively, he failed to spot a swab left in a patient's vagina following surgery and didn't register an abnormal fetal heart rate leading to a delayed emergency caesarean section.
"The tribunal was of the view that there was an element of pre-planning and premeditation by getting a sick note to make sure he was available to carry out the locum shifts the following week," added the determination report.
"The tribunal was of the view that this was deliberate dishonesty carried out over a protracted period of time.
"It was financially motivated. The tribunal noted that Dr Muel felt that he was underpaid by Nevill Hall at the time.
"The tribunal noted that at no stage had Dr Muel accepted that he knew that what he was doing was dishonest, at the time in his police interview or elsewhere.
"Dr Muel had maintained his stance that he had not realised at the time what he was doing was wrong."
The MPTS removed Muel's name from the medical register and imposed an immediate suspension order to cover a 28-day period in which he can appeal against the decision.