Markus Schopp admits Barnsley's 3-0 loss at AFC Bournemouth, in which they did not have a shot, was 'not good enough' but believes his players will learn from the experience.
The Reds conceded early in both halves against the Cherries who dominated the majority of the match.
Schopp said: "I am really disappointed. We started really well but our transition moments and possession were not good enough to compete with a really good team. The first sequence that Bournemouth created something we went 1-0 down then the same in the second half and we didn't have to power to come back from that.
"We were very intense and aggressive at the beginning but then Bournemouth started playing well after the first goal and we were too immature. We tried to find the nice solutions which were not good enough. We can press a lot better but we were not good enough.
"It's a bit of naivety and immaturity that we have, in certain moments. Other teams with more experience handle situations in a different way. We have to learn, some guys made their first games in the Championship."
Barnsley did not have a shot on or off target. Schopp said: "We had moments when we had to finish. I remember a situation with Clarky (Clarke Oduor, who took a heavy touch in the box). We were too lazy, we took too much time and we were thinking too much. It's not good enough.
"But, on the other hand, it is important that we learn from this and take a lot out of this game to get to the level of Bournemouth and other teams."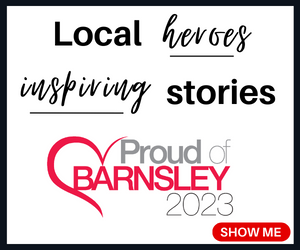 Goalkeeper Brad Collins fumbled a cross for the second goal. Schopp said: "We won the ball back but then lost it. Obviously Brad could do better but he is an outstanding goalkeeper who helped us so much until now and will do it again in the future."
Left wing-back Ben Williams came off after half an hour with an ankle injury following a tackle by Phil Billing which Schopp said could have been a red card. Schopp said: "Hopefully it's not that bad because it's a position where we have to be very creative at the moment. We could talk about a red card."
Josh Benson did not travel with the team but Schopp would not say why. The head coach said: "He was not available for the last two days but hopefully he will train tomorrow."
Claudio Gomes and Aaron Leya Iseka made their debuts off the bench. Schopp said: "It was a tough one to come on in this match. They had some good moments and they are talented players who can give us a lot."
Almost 1,000 Barnsley fans made the long trip to the south coast. Schopp said: "It's awesome to have them back and hear them. We want to give them as much points as possible. It wasn't the result and performance we want to show but we have the chance on Wednesday to make it better and we will do it better."
Wing-back Callum Brittain said: "It was a tough one to take and a lesson learned. We started well but, after the first goal, they got a grip of the game. In the second half we lost the ball cheaply and they punished us for 2-0.
"When you come to teams like Bournemouth who were in the Premier League not long ago, you are not going to be able to make mistakes.
"Bournemouth could have scored more, they beat our press and it was a tough game all round.
"You can't dwell on it too much, Bournemouth are a very good team. We have a midweek game so we can put things right.
"We didn't have a shot which is unusual for us and it's credit to Bournemouth. They played against us really well, they knew our style and stopped us at root. It's the only time it's happened and hopefully it stays that way."