MARKUS Schopp admits 'there are a lot of things we can do better' but is encouraged by his side's effort and character as they prepare to host Blackburn Rovers tomorrow.
Barnsley have seven points from their first seven games, leaving them 17th in the early Championship table, after losing 3-0 at AFC Bournemouth on Saturday then drawing 1-1 at Stoke City on Wednesday.
They will be looking to end a five-match winless run when they host Blackburn tomorrow from 3pm.
The Reds have lost the ball in key areas often this season and struggled to control games, but Schopp was pleased with the resolve they showed in Stoke as they came from behind to take a point.
Schopp told the Chronicle: "It is all about the effort the lads bring on the pitch. I know there is a lot of stuff we can do better.
"But we showed we have the fundamentals and, if we build from there, it can be really important for us.
"It's all about getting the way we want to play in the right way in the right game. We have had good moments but we are making mistakes.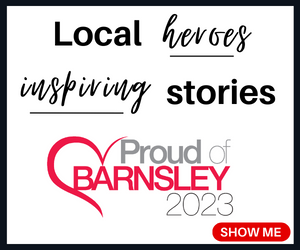 "We can do a lot better."
Midfielder Josh Benson, who signed in the summer, is not available due to a positive Covid-19 test which ruled him out of both games this week.
Left wing-back Ben Williams is expected to miss tomorrow's game against his former club following an ankle injury sustained in Bournemouth which ruled him out of the Stoke trip.
Defender Mads Andersen is still injured as are strikers Carlton Morris and Obbi Oulare. Centre-back Liam Kitching is due to complete his three-game suspension tomorrow.
Schopp, who has had up to seven first teams players unavailable, told the Chronicle: "It is true that it has not been easy in the first few months but, on the other hand, we are in a process. We are getting one step forward and we don't always want to go two steps back.
"With Josh we had all the match planning done and then we have to switch the day before the game.
"But this is a situation all teams have to handle.
"It is all about giving other guys the chance to get minutes on the pitch and to grow.
"When everyone is available we have a big competition in a lot of positions."
Blackburn have collected 12 points from seven games.
This week they drew at home to Luton Town on Saturday – having been 2-0 up – then won 2-0 at home against Hull City on Tuesday.
They have not lost any of their three away games, drawing 1-1 at Millwall and Middlesbrough either side of a 2-1 win at Nottingham Forest.
Former Barnsley loanee Joe Rothwell has started every league game for Blackburn this season.
Rovers manager Tony Mowbray has been in charge for nearly five years – the longest stint of any current Championship manager – while he has played against Barnsley more than any other club.
His 17 meetings with the Reds have brought seven wins and eight losses while he has been beaten on his last five trips to Oakwell with Blackburn, Coventry City and Middlesbrough.
This game will be Romal Palmer's 50th for the Reds, if he plays.
The clubs have met 67 times, with Barnsley winning 15 and losing 32.
They lost 2-1 at Ewood Park in November then won by the same scoreline at home in February thanks to goals by Carlton Morris and Alex Mowatt before a reply from Adam Armstrong who has since been sold for £15million to Southampton.
That was one of three straight losses for Blackburn at Oakwell, with the others in June 2020 – with goals by Conor Chaplin and Jacob Brown – and on Boxing Day 2016.
That is as many defeats as they had suffered in 25 visits since 1951.
After tomorrow's match, Barnsley are due to visit Blackpool the following Saturday then host Nottingham Forest in a midweek game and Millwall on October 2 ahead of the next international break.