BEN MANSFORD is looking forward to tomorrow's match between his current club Blackpool and former employers Barnsley where he admits he had 'such an enjoyable and important time' in his first chief executive role.
Mansford was CEO at Oakwell from 2013 to 2016 as he oversaw a relegation then promotion.
A former agent, he was the first of a series of young, ambitious Reds CEOs with little or no previous experience of the role which also includes his successors Gauthier Ganaye, Dane Murphy and now Khaled El-Ahmad.
He left for Leeds United in 2016, just after the Reds' League One play-off final win, but lasted only one season then spent two years in Israeli football with Maccabi Tel Aviv before joining Blackpool in 2019.
Mansford told the Chronicle: "Those three years at Barnsley were such an enjoyable and important time for me, as a chief executive and a person.
"I think the club needed a bit of an injection of energy. We tried to go out in the community and connect with the fans again.
"The first year was really tough. The Barnsley fans are fairly unforgiving and took their time to warm to me. It's a proper football club in a proper town and they don't suffer fools. But I would like to think that we made a lot of progress in the second and third year. That last season was so special and I'll never forget it.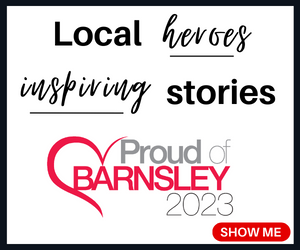 "I had great mentors in Patrick Cryne and Maurice Watkins who I owe a lot to. Standing on the side of the Wembley pitch with the two of them after promotion is a very special memory for me. Overall it was a great three years."
Asked if he had any regrets, Mansford said: "Probably my biggest regret would be trying to change the crest, which I shouldn't have done.
"The other one was trying to do too much too soon and sometimes using ten words when one would do. I've learned from all of that.
"I would also have handled my communications around my exit with the Cryne family a bit better. It wasn't the easiest exit. Patrick forgave me in the end and we were very close when he passed away (in 2018)."
Mansford said Jean and James Cryne, the widow and son of Patrick, will always be his 'lifelong friends' and they attended his wedding in Greece in 2019.
"The 21st of January when Patrick passed away is always an important day to me.
"Jean is still a good counsel who imparts those South Yorkshire words of wisdom to me and James has become a good friend."
Mansford arrived at Oakwell the same summer as chairman Maurice Watkins who left in late 2017 and died last month.
"Maurice was fantastic for me. He really helped me grow and learn to handle the boardroom environment. He was just a proper professional and gentleman. He had a really good way of walking into situations and working out the good guys and bad guys then guiding us on our journey.
"He helped set me up with my move to Israel.
"It's a testament to Maurice that he kept his failing health very private so that he could still be the face and energy of so many things. As chairman of British Swimming, he saw the Olympics through this summer and GB got their most medals ever then he sadly said goodbye to the world. That is a really positive way to remember him."
After the Reds' relegation in 2014, Cryne decided to take a more hands-on role at the club and change from a policy of signing older, experienced players to developing youth and almost exclusively recruiting under 25s.
A similar strategy has been used by the owners who bought the club from Cryne in 2017 – with the Reds reaching the Championship play-offs in May for the first time in 21 years.
Mansford said: "Nobody likes getting relegated but we came back with a plan and look how well it has served Barnsley in the last few years.
"I can clearly picture Patrick and Jean at their kitchen table, with Tommy the cat.
"The manager Danny Wilson had been asking for experienced players but Patrick said 'we're going to go on a different journey and I want you to come with me'. We had probably got fatigued by eking out the last six months of a player on loan or signing players because the manager had worked with them before, or recruiting on CVs.
"At the start people were skeptical. They probably watched Moneyball or thought it was a load of people trying to crunch stats on a laptop.
"But what it gave us was a philosophy of how Barnsley did things on and off the pitch. It really streamlined our recruitment.
"We decided to go with blood, guts and thunder football on the pitch and to recruit young players who we could either sell on for double, treble or quadruple that amount or, if they didn't work out, re-sell them for a similar amount.
"Hindsight is a wonderful thing, but we can see now it was the start of something.
"Last season was fantastic for Barnsley.
"I think Brexit is a challenge for everyone but especially the Barnsley model.
"They, like us at Blackpool, are trying to be a family oriented community club who are being sustainable and sensible and not ending up in financial trouble like other clubs in the division at the moment."
Linton Brown, who briefly took over from Mansford as Reds chief executive, is also with the Tangerines as 'chief commercial officer.'
So is midfielder Kenny Dougall who was released by the Reds last year, with Mansford saying: "Kenny has been brilliant and I can't thank Barnsley enough for letting him go."
On tomorrow's game, Mansford said: "It's going to be a massive game. I know the Barnsley fans will make a good amount of noise. I don't know if they will bring a plant pot with them or not.
"But I think our fans are as good as any.
"There will be a brilliant atmosphere.
"I am still in touch with a few people who still work at Barnsley, as well as some of the sponsors who I am hopefully going for a drink with on Friday night."