MADS ANDERSEN is looking forward to playing in front of full crowds for the first time in almost two years but it is likely to be several weeks before he returns from his 'very frustrating' injury.
The 23-year-old Danish defender played every game for Barnsley last season but has missed all nine so far this campaign, after injuring his knee in pre-season.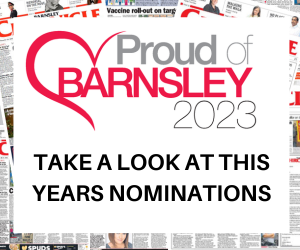 He is back working on the Oakwell training pitches but is not expected to return to full team training until the international break early next month.
Andersen told the Chronicle: "At the minute, my recovery is going very well. I have had great training sessions this week which helped a lot.
"I am just taking it one day at a time and I don't know when I will be back with the team but hopefully it is soon.
"It's very frustrating but it's just a new challenge to learn from. Most players get injuries at some point.
"When it first happened, I went back to Denmark to my trainer there and to get treatment, for ten days. It was good for me. Now I am back at the club and working hard."
Barnsley have collected eight points from as many games so far this season.
Andersen said: "We have had lots of players out and some new players have come in. The team needs to get to know each other. But I see them in training and we can expect good things from this team."
In the absence of Andersen and the departed Michael Sollbauer, there have been starts in the back three for Liam Kitching, Jasper Moon and Aapo Halme who barely featured last season.
Andersen said: "I have been impressed. They have done their job and they can be satisfied."
Andersen is looking forward to working under Markus Schopp, who has asked his defenders to pass out from the back which the Dane struggled with at times in his first Barnsley season before thriving last campaign in a more direct style.
He said: "I haven't had many conversations with him (Schopp) but, in the beginning, he told us how he wants to play. He has been very supportive with my injury. I am happy to play out from the back, but I know I can improve in that scenario. It's good for me to try it."
When he returns, Andersen will play in front of fans with no restrictions on attendances for the first time since February 11 last year.
"I am really looking forward to it.
"It looks fun when they are playing and the fans are screaming.
"It's a good atmosphere."
Andersen is hoping to play for Denmark who reached the semi-final of Euro 2020 but lost to England.
"Our team is very strong and we should have won that game. There was some banter from the English guys here after the game but I ignored it.
"Seeing the Denmark team do so well just makes me more hungry to play for them. It's something I work very hard for."
Andersen recently posted a video on Twitter of him interviewing former Denmark captain Martin Laursen.
"It is to gain some new knowledge which I can use myself.
"I plan to do more interviews."