THE mum of a 15-year-old girl who took her life during lockdown has been overwhelmed by the support of locals who have helped organise a mental health awareness festival in her honour.
Honey Cook was achieving top grades at Darton Academy and was due to start fashion at Barnsley College this month - but on February 14 this year her family's life changed forever.
Honey's mum, Gemma Youngs, from Mapplewell, told the Chronicle there were no alarming signs before she died, and despite being 'extremely close' with her daughter, she had no idea of her mental health struggles.
Gemma said: "She was my best friend, a mini-me.
"She was smart, talented, caring and beautiful.
"Honey was getting top grades at school, she painted and made clothes and cosplay, and was due to start fashion at college this month.
"We were extremely close but she didn't tell me she was struggling - she ate her dinner on February 13, said 'thank you, love you' and went to her room as normal.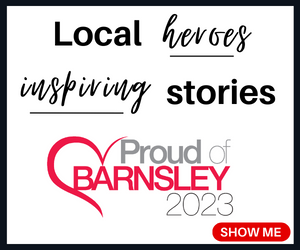 "The day after, as it was Sunday, it was normal for her and her sister to stay in bed past dinner time.
"I went to wake them up at 2pm for dinner, and found she had taken her own life during the night or morning.
"My brain couldn't understand what I was looking at, it was completely out of the blue.
"I broke down and rang an ambulance, even though I knew it was too late to save her.
"The next couple of months were a blur - I now suffer from PTSD, anxiety and depression."
The idea of the 'Bee Kind' festival and charity event in Honey's memory was subsequently formed, which will take place on August 7 next year.
"It is in memory of Honey and will raise much-needed funds to help other children and families," Gemma added.
"I didn't anticipate the kindness of local business, friends and family."
A report was recently issued to Barnsley Council by health bosses in the town outlining a more collaborative approach to tackling cases of mental health issues in schools.
It said: "The past year was marked by unprecedented challenges related to the Covid-19 pandemic and the series of national lockdowns.
"There were increased concerns about 'hidden harm' for vulnerable children and young people with reduced schools' attendance and contact with professionals, as well as frequent disruption to children's education with the concern about how this might impact upon their outcomes."
Gemma hopes next year's event - and by speaking out about her daughter - will encourage others who are struggling to seek help.
"We have TADS and Samaritans coming to talk to people," she said.
"There were no signs of suicide - it completely knocked me off my feet, I don't feel like I've come to terms with what happened.
"I wish she knew how amazing she was - nothing will be the same without her."