DELIVERY giant Hermes will recruit more than 1,400 members of staff for a controversial delivery hub in Hoyland, it has been revealed.
The facility, dubbed 'Colossus', will be the largest delivery hub of its kind in Europe and will cost around £60m.
Plans to build the state-of-the art facility on the former green belt site off Sheffield Road were approved by Barnsley Council in October last year.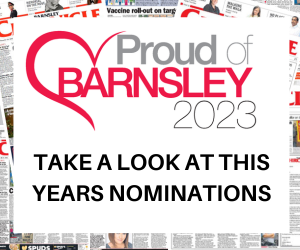 The plans were given the go-ahead despite mass campaigning from local residents whose petition garnered more than 1,700 signatures to stop the Hoyland West masterplan framework - which also includes the building of thousands of homes.
However Hermes revealed this week they are now recruiting 1,400 full-time jobs at the new parcel distribution hub - which will be capable of processing 1.3 million parcels per day - ahead of its completion in September next year.
The full-time roles will include a general manager, operations managers, engineers, health and safety officers, planning managers, transport managers, warehouse operatives and administrators.
There will also be around 300 temporary and part-time roles available for residents during busy periods.
Barnsley Council bosses have confirmed that they are working with the recruiters so that as many Barnsley residents have access to the jobs that are on offer as possible.
Matt Gladstone, executive director of place at Barnsley Council, said: "We're working closely with Hermes in order to maximise job and training opportunities for local people on this prime site next year.
"We're taking full advantage of the sites potential in terms of partnership working to better the community, working with schools and local sports clubs, as well as for the environment with Hermes putting sustainability at the forefront of their operations.
"This investment is a further example that Barnsley is an excellent location for business and our award winning support service in Enterprising Barnsley is there to help businesses thrive."
Carol Lyon, chief operating officer at Hermes, added: "With one year to go until we open our newest and largest hub at Barnsley, we're pleased to be able to confirm that we will be creating over 1,400 full-time roles at all levels and continuing to take our environmental and community responsibilities seriously alongside other tenants on the site.
"This is a huge investment and priority for us as we respond to the ever-increasing demand for online shopping and strive to provide a service that doesn't cost the earth."
Bosses at the firm have also confirmed that they're reaching out to communities in the area in a number of ways and, despite a number of concerns regarding pollution, they insist the site will be good for the environment.
A spokesperson added: "Back in March, we were delighted to start a two-year kit and equipment sponsorship deal with Rockingham Colliery Cricket Club.
"We're looking to work with local schools and have begun conversations to explore how we can offer support over the coming months and years.
"This will involve education around road safety health and safety is a top priority for us and we have decades of experience in this area. We're also keen to safely provide local schools with equipment and material from the construction site, so pupils can get messy building mud kitchens and insect hotels.
"CNG-fuelled HGVs are much quieter than their diesel counterparts.
"Due to strict low speed restrictions, they'll be able to quietly operate onsite without being noticed.
"In terms of local roads, Hermes traffic will use the new bypass at off-peak times, leaving the road to Hoyland Common clear of through traffic.
"We've also set aside space for a balancing pond to reduce risk of flooding, and we'll create a substantial biodiversity area to support local wildlife.
"On the Hermes site alone, there will be more than 25,000 plants, trees and hedgerows planted."