THE burning of the borough's peat moors for grouse-shooting parties has controversially resumed - despite a Barnsley MP calling for a blanket ban to protect picturesque countryside from damage.
Gamekeepers set fire to heather in order to engineer an optimal breeding habitat for game birds which are shot for sport - though the contentious act has been linked to widespread environmental harm.
The government promised that grouse moors - including Range Moor at Langsett and Dark Peak near Dunford Bridge - will no longer see the routine burning of heather following widespread calls from campaigners and Barnsley East MP Stephanie Peacock.
However, the pledge has so far failed to come to fruition and the Chronicle can reveal that burning resumed on October 1 ahead of the shooting season.
In recognition of the alleged environmental damage caused by burning the government introduced a partial ban on the practice in May, acknowledging that 'burning is damaging to peatland formation' and 'makes it more difficult or impossible to restore these habitats to their natural state'.( However, campaign group Wild Moors warned that a number of Barnsley's moors are exempt from the new rules because they are located on degraded shallow peat, not blanket bog, despite urgently needing to be restored to a healthier, deeper state.
Luke Steele, executive director of Wild Moors, said: "A complete ban on burning on peatlands, a ritual performed to provide younger, more nutritious heather to be eaten by grouse reared for shooting, must be implemented to protect one of the nation's largest carbon stores from being damaged.
"The start of this year's burning season comes as global leaders flock to Britain for the UN Climate Change Conference (COP26).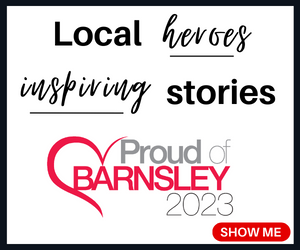 "At COP26 Britain has a prime opportunity to be a trailblazer in managing land for nature as a solution to climate change and biodiversity loss.
"How can we be a role model for other nations to follow when we still allow our carbon-rich peatlands to be torched to benefit grouse shooting?( "If we are to tackle the climate crisis, we must face the facts that burning moors harms fragile peatland ecosystems, releases climate-altering gasses into the atmosphere, worsens flooding in downstream communities and exacerbates wildfire risk by converting wetlands into highly-flammable tinderboxes.( "It's past time to put an end to the burning of peatlands for grouse shooting."( Almost three-quarters of England's peatlands are damaged or degraded, according to a study by National England, with heather burning being a key driver.
Stephanie added: "The government has dithered and delayed over the pledge it made last year, which the committee on climate change described as a 'low cost, low regret' action, to reduce our carbon emissions.
"The government needs to up its ambitions on climate change.
"What we need is real leadership, which, unfortunately, the government appear incapable of providing."