KATHERINE Brunt has had the busiest 12 months of her near two-decade career.
At a time when she's got one eye on her post-playing days, the 36-year-old from Dodworth has continued to perform in all formats and recently became the second woman to claim 300 wickets.
With an Ashes and a World Cup still on the calendar, a cancelled tour of Pakistan due to safety issues – while 'disappointing' – has provided a valuable rest for the England record-breaker.
"The last 12 months has been one of the most active, if not the most, years of my entire career which is weird because I'm the oldest member of the team by a long way," said Brunt.
"It's not encouraged or a good thing, that's why seamers generally don't play in all three formats all year round.
"My back and my heels have been pretty bad but I've been managing it.
"Pakistan would've been once-in-a-lifetime especially for me at the end of my career – but it's out of our hands."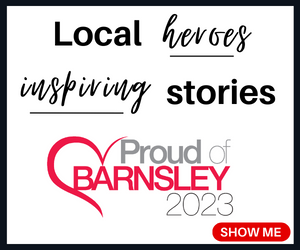 Brunt, who's often rested due to past injuries, sat out the last couple of one-day internationals in a five-match series against New Zealand, which England won 4-1 overall last month.
The three-time World Cup winner is entering her 17th year in the sport having made her international debut against New Zealand in August, 2004. Brunt – set to retire after next year's Commonwealth Games – has been 'dabbling' in property development over recent years, made more difficult during the pandemic, but has always held other jobs while playing even at international level.
"I always was trying to keep one step ahead, so I had three jobs while I was playing for England.
"I wanted to make sure however long I played cricket that when it finished, I didn't just fall flat on my face.
"I've always tried to do side stuff while I've been playing for England – I didn't expect it to go on for 18 years. It's not something I'd recommend.
"What I've been juggling outside of cricket has been so hard and stressful in terms of my next career it has affected my game, I guess.
"If I'd have been playing cricket for England now instead of 18 years ago, it would've been a totally different ball game.
"Everything will get better and that will encourage even more women and girls, because it's an actual career now.
"People can put their jobs to one side and not have to sacrifice everything for their dream."
Because of Covid restrictions, Brunt said every trip – including most likely The Ashes in Australia in January and the 50-over World Cup in New Zealand in March – has 'doubled in terms of time away from family and loved ones'.
"Because we've been in bubble after bubble after bubble, mentally, everybody's cooked.
"The mental side is at least half of what we do. You start to hate what you're doing, you don't want to be there, your body breaks down.
"Normally we only ever tour for three or four weeks at a time.
"Going to Australia and New Zealand will be three-and-a-half months away in a row.
"We're not going for a holiday, we're going to work every day and your rest days you don't go out because you're that tired.
"There's no hiding, there's no easy tour. There are bigger things going in the world which make what I'm saying sound stupid, but unless you've been in our position you don't know what it feels like mentally."
Brunt was followed into the 300 club by Australian Ellyse Perry on Saturday, but her name will remain at the higher end of that table for some time.
"Normally when someone tells me something's coming up it jinxes it and I was nervous it wouldn't happen, so I'm actually more relieved than anything," she laughed.
"I'm just happy to be healthy and still playing."