THE re-launch of an accreditation scheme that works with private sector landlords to ensure that the standard of housing remains high has been approved by cabinet.
The Barnsley Landlord Accreditation Scheme was launched in 2010 and helps provide training and assistance for landlords across the borough.
The current scheme was frozen in April this year pending a review, and has now been transferred back to the council after being previously managed by Berneslai Homes.
Cabinet met to discuss an online portal called LocalPad which should make it easier for landlords to achieve the accreditation, as well as becoming a localised space for advice for both landlords and tenants.
It is hoped the portal will allow the council to work closely with landlords and to improve the quality of rented homes for tenants.
Coun Sharon Howard welcomed the proposal, but insisted that the council should not forget about residents on the waiting list for affordable homes.
"There is a percentage of landlords that are a part of the scheme, but let's not forget about the people across the borough who are living in some horrible properties.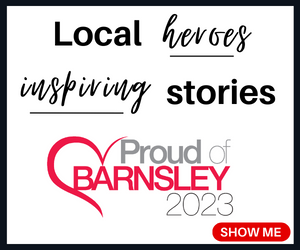 "We have to be mindful of the people who live in these properties who have aspirations to own their own home.
"Some of the conditions they are living in is unacceptable, and I think more landlords should sign up to the scheme so we can keep an eye on the living conditions."
There are currently 21,483 privately rented properties throughout the borough - a fifth of the housing available in Barnsley.
Coun Tim Cheetham, cabinet spokesperson for regeneration and culture, said: "The current scheme involves about 175 different private landlords who have signed up.
"We'd like to grow this number and work with more of our landlords.
"The proposed new online one-stop shop will allow tenants to engage with their landlords in a really positive way, hopefully reducing property disrepair, illegal evictions, antisocial behaviour and homelessness."