BARNSLEY head coach Markus Schopp admits it is 'logical that the fans are upset' and insists: 'if we come out of this, we come out of it together.'
The Reds are winless in nine matches and have been beaten in the last three, leaving them third-bottom with eight points from 11 games.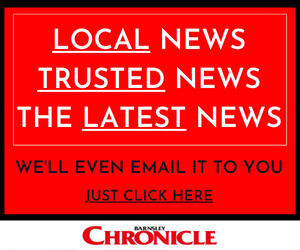 It is the longest winless league run since their 17-match sequence two years ago.
After a two-week international break, Barnsley now face two away matches as they visit in-form Reading tomorrow then Middlesbrough on Wednesday.
Schopp told the Chronicle: "I know how it works in this business. I am the first to understand that we have to bring results. The players are hungry for results but we have to work hard for them. We have worked in the last weeks in a really good way and now it is time to bring that work on the pitch."
He added: "It's not an easy situation for us, the players or the fans. If we come out of it, we come out of it together. We are working every day to turn the results in the right way.
"We are facing a situation with a certain pressure and a few of our players have probably never felt this before.
"It is logical that the fans are upset and it's up to us to turn it around.
"I do my best every day and I think, in the end, the results will come."
Having watched from home as Barnsley finished fifth last season, many fans have been dismayed by the Reds' start to the season.
Schopp said: "I am not a dreamer.
"I knew everybody wanted Barnsley to be the same as last year but it's not the same team in all the positions.
"The fans didn't see last season in the stadium and coming back was so crucial for them.
"Everything is easy when results are coming. If a new manager gets two or three good results, everyone is believing.
"We had games at the beginning when we were on a good way but we gave away good positions like against QPR and Luton.
"The last week before the break was really disappointing because it was the time everything could go in the right direction but it went in totally the wrong direction.
"We then had time off but, from the first training session back, there was so much spirit and energy.
"We don't have the points that we want, obviously. But it's important to look at what we're doing well and what we can do better.
"The stuff we are struggling with is individual stuff so we have done a lot of talking and a lot of work on the pitch."
Schopp's team have been criticised for lacking a clear identity after Barnsley had a very specific, direct approach under predecessor Valerien Ismael.
"My way how I want to play depends on the players I have. I don't say to the players that this is my way and it's the only way. We are different from how we played at the start of the season.
"But every time we are in a good way, we are missing players who play big roles in our style.
"Every week we have new injuries or someone out, but these are not excuses."
In recent weeks, long-serving physiotherapist Craig Sedgwick has left for Huddersfield Town, with goalkeeping coach Kevin Pilkington also leaving – apparently for Luton Town – while groundsman Ian Marshall has moved to Nottingham Forest.
Vikki Stevens, who worked under Sedgwick for several years, is now lead physio while Thomas Fawdry is the new goalkeeper coach, having previously worked at Charlton Athletic, Reading and Melbourne Victory.
Those changes follow the departures in the summer of head coach Valerien Ismael as well as first team coach Adam Murray and the Reds' analyst and sports scientist. Chief executive Dane Murphy and club secretary Taymour Roushdi both moved to Forest.
Schopp said: "A lot happened in the last couple of weeks but, at a club like Barnsley, everyone knows that can happen.
"All the people who left were really good people but now we have new people. I have to help them perform in the best way. Everyone who came in has a lot of quality and potential to help us."
Schopp will have assistant Joe Laumann alongside him again tomorrow following the two-game ban for a fracas at Stoke City last month, with fellow coach Tonda Eckert due to join them on Wednesday after his three-game ban ends.