Barnsley will not give Neil Warnock 'a nice present' tonight as they look to end their long winless run at mid-table Middlesbrough.
The Reds are winless in ten games going into tonight's 7.45pm kick-off, losing their last four and slipping into the relegation zone in 22nd place.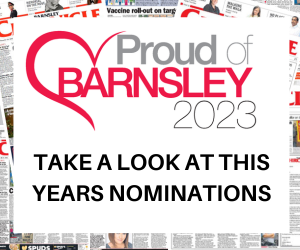 Callum Styles is back in contention after injury while Obbi Oulare could make his debut off the bench. Warnock's Boro are currently 12th with 15 points from 12 games.They had lost three out of four before the international break but then beat third-bottom Peterborough United on Saturday with two late goals in a 2-0 win.
On former Reds winger and veteran manager Warnock, Schopp said: "Even in my time in Austria I had this name in my mind. I think we will not give him a nice present.
"He has so much experience and has seen so many things in football which gives him the quality to react to certain instances. He is a smart coach and he knows how to get good results.
"Middlesbrough is a good team. They are very physical with good players in certain positions. They are a mature team who knows how to get the right result.
"It is up to us to get a good picture about this team and create a good plan to create problems for them.
"I am pretty sure we will have a good plan but we have to put it on the pitch for 90 minutes not 60 or 65.
"We want a better result but that always goes hand in hand with a good performance. If we keep playing well, good results are the logical result. We have to play better than the last game and we have to score. If we start to score, everything is getting easier."
The Reds have scored just two goals in seven games since August. Schopp said: "I have said from the first game we are not clinical enough in the box. There are so many games when we have been too immature and we didn't take the chances. Now we have to play adult soccer.
"If you create 16 chances like in the last game, this is a step in the right direction. We have to create more, 24 or 30 chances, and we have to be more selfish in the final third."
Barnsley have not won since a victory over Coventry in August, with some fans very critical of Schopp. The coach said: "The results are not what we all want, but this is part of the process with young players.
"Sometimes after the games, we have to discus about a defeat or no points but we have had a better performance.
"This is a situation that is challenging for all of us but we have the quality to compete with any opponent."
He added: "I am not someone who makes no mistakes. I try my best. I am getting my information to the squad."
Asked what communication he had had with chief executive Khaled El-Ahmad and the Barnsley board, Schopp said: "We are always talking. This is an ongoing process and we are all trying to get on the right side.
"I am long enough in the business to know how it works. It's always easy to point at the manager. I am still convinced a couple of things are going in the right way, even if the results are not showing that."