An in-depth look at Barnsley's 2-0 loss at Middlesbrough on Wednesday evening.
WORST PERFORMANCE OF POOR SEASON
This was probably the worst performance of a season of disappointing displays.
Boro will be wondering how it took until the 87th minute to secure the win.
It seemed as though virtually every Boro attacker had the beating every visiting defender while the Reds timidly backed off as the hosts ran at them or were carved open time and again by simple passes or moves. Boro were 15th before the match but Barnsley made them look like Premier League contenders.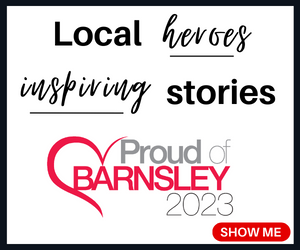 After taking a tentative step forward at Reading on Saturday, despite defeat, they staggered several steps backwards in a harrowing evening on Teesside.
Once they fell behind, Barnsley looked a broken team in terms of body language and performance.
Schopp said Barnsley would not give Neil Warnock a 'nice present' in this game but the former Reds winger's friends and family will struggle to find him a more pleasant gift for Christmas in a few months than this comfortable victory.
Warnock 'went viral' over the weekend after doing a bizarre impression of Tom Hanks in Forrest Gump when saying 'my team are like a box of chocolates, you never know what you're gonna get.' To continue the Hanks theme, Barnsley are in danger of being Castaway at the bottom of the Championship while many fans would like to show Schopp to The Terminal of a nearby airport.
The visiting fans joined the home crowd in some expletive-laden chants against their own side late on then booed the Reds off after the final whistle while Schopp was walking straight down the tunnel as usual.
Schopp is expected to take charge of Sunday's derby with Sheffield United but is almost certainly facing a battle to keep his job, with a frantic upturn in performances and results needed.
Although he has been unlucky with injuries, this start to the season has not been acceptable in any way and the Reds show little sign of getting better.
FORMATION AND PERSONNEL CHANGES POINT AT NO CLEAR PLAN
Barnsley began in a 3-4-3, then went to 3-5-2 before reverting to the first formation, while players were being shunted in and out of position throughout the match. It gave the impression of a team with no clear plan, identity or philosophy.
It was a total mess.
Will Hondermarck – who made his first Championship start in place of the benched Romal Palmer – was probably Barnsley's best outfield player, as he won seven tackles and made two blocks including one almost on the line from Jonny Howson's shot late in the first half.
The Irish midfielder started on the right of the back three – with Toby Sibbick mysteriously dropped from the squad and Schopp refusing to say why – before being moved into the middle at the break then taken off.
Barnsley have gone from knowing exactly what they were meant to be doing under Valerien Ismael to a confused and disjointed bunch under a manager who is trying to move away from an extremely successful style of play.
TWO SET PIECE GOALS A CONCERN
This was simply not the team we saw last season. Where has the energy, fight, spirit, togetherness and resilience gone?
Both goals were from set pieces, an area in which the Reds excelled in the second half of last season.
Even Michal Helik, now an international footballer and usually a titan at the back for the Reds, is beginning to look weighed down by this season's failures.
He had probably his worst game of the campaign as he lost the ball and the men he was marking.
Helik could have been more dominant for the first goal, as could Jasper Moon for the second as the 20-year-old looked like the inexperienced youngster he is after being one of the Reds' best players in previous games.
BIG MISSES AT START OF EACH HALF
Barnsley have now scored twice in eight games throughout September and October.
The Reds wasted a big chance early in both halves through Clarke Oduor and Callum Brittain – who have scored once in more than 100 games between them.
Oduor, who replaced Victor Adeboyejo, finished the game as a left wing-back having started on the right of the front three.
In the fifth minute, Sol Bamba's slip put him clean through on goal but he hit the outside of the left post.
Barnsley then barely attacked until their first shots on target in the 53rd minute as Woodrow's 20-yard effort was spilled by goalkeeper Joe Lumley who denied Brittain from point-blank range before Aaron Leya Iseka fired over.
If either of those had gone in, it may have been a different game.
But Boro may well still have won as they looked the stronger side and had far more chances throughout as, once again, goalkeeper Brad Collins was among the Reds' best players.
OULARE FINALLY MAKES DEBUT
Obbi Oulare finally made his Reds debut as a substitute, playing for the first time in 2021.
He won a couple of headers and did not appear to be as out of shape as might have been expected given that, until just a few days ago, Schopp was saying he was not training and would be out for the foreseeable future.
If he can continue to play and adapt to the Championship, he will add a crucial physical presence up front which the Reds have badly lacked this season.
With Liam Kitching and Josh Benson potentially back on Sunday, and Mads Andersen not far behind, the Reds are finally getting closer to a fully fit squad.