MARKUS Schopp has overseen the joint longest winless league run of any Barnsley manager since the 1950s but remains 'convinced' he will turn their form around.
The Reds – who lost 1-0 at Reading on Saturday then 2-0 at Middlesbrough on Wednesday – now host a Sunday lunchtime derby with Sheffield United.
Schopp is expected to lead the team in that derby game.
The Reds have not won in their last 11 games, with five straight defeats leaving them second-bottom of the Championship having collected eight points from 13 games.
Keith Hill, Mark Robins, Paul Hart, John Hendrie and Johnny Steele, twice, all presided over 11-game winless runs in the league, but the last manager to not win in 12 successive league games was Tim Ward in 1959.
Schopp has also collected the fewest points of any Barnsley manager in their first 13 matches, once an adjustment is made for two points per win in some previous seasons.
They have scored two goals in their last eight games since August while only near neighbours Doncaster Rovers have netted fewer than their seven goals this season of all the EFL clubs.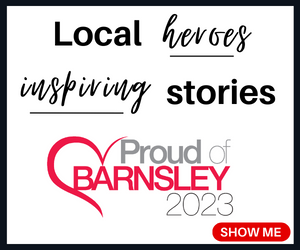 Schopp told the Chronicle: "I still believe we will turn it around.
"I am convinced.
"It's really, really hard but I know how we have to solve certain problems.
"A couple of young players are making an awesome development and Barnsley will have a big benefit of it but nobody sees it because of the results.
"It is hurting me obviously.
"I wanted to win every training sessions as player and I am the same as manager.
"But you have to respect it will not always go this way.
"To get out of such a difficult situation is the biggest goal."
Schopp says he is in regular contact with chief executive Khaled El-Ahmad.
Asked if he felt there was support at the club for him, the head coach told the Chronicle: "I can't influence that.
"I can only influence my work. If anything changes, everyone will know.
"It is not an easy situation but it was not easy in the summer after a lot of changes. It was a big challenge and it is still a big challenge but I am still confidence we can get through it."
Schopp believes this difficult run will benefit him and everyone at Oakwell in the long run.
"It will make me a stronger character but more importantly it will make the players stronger.
"It is one thing to be part of a group that has success like last season when everything is going well and it seems easy. This is a different situation and the characters who respond to this will make the next steps. A lot of the guys here can do this."
He added: "From the first day it was a really tough.
"Even if the first results were good, we were very critical of a lot of situations. Now we don't get the results but we have to analyse why. I am still convinced that, in the end, everything will go in the right direction."