A FAMILY whose house accidentally caught fire and killed their seven dogs have thanked the people who 'couldn't do enough' for them in the aftermath.
Wendy Greaves, 50, and her son Thomas, 12, have been put up at Tankersley Manor through their insurance after an electrical fire seriously damaged their home and killed their pets last Monday afternoon.
The family are 'immensely grateful' to the team at Abbey Vets on Dodworth Road - who tried to save the lives of three of the dogs who were taken to there for emergency care, but who died during the night after the other four had already died at the scene.
Wendy's ex-husband David had turned up at the house, on Upper Wortley Road, to walk the dogs whilst Wendy and her son were out, and found the blaze taking hold.
He tried to rescue the dogs and managed to get four out - before collapsing and needing hospital treatment.
The fire is believed to have originated from a kitchen plug socket but the cause is yet to be determined.
Staff at nearby Tankersley Manor have since rallied around the family to offer them support after they 'lost everything'.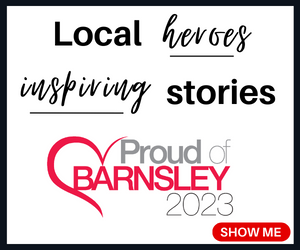 Wendy thanked Gemma Buckenham, deputy general manager at the hotel, Holly Emery, Helen Longley-Smith and the housekeeping team who clubbed together for the family.
"I just can't believe what people are doing for us," said Wendy.
"I want to say the biggest thank you for their kindness as I can't quite believe how generous everyone has been so far.
"The firefighters were amazing too, and even did their best to perform CPR on our dogs to try and save them.
"After we'd checked in Gemma and Holly reached out on Facebook to ask for donations for us, and her partner Matt went around and picked them up.
"Staff even paid for meals for us.
"They've picked up all sorts from shops and donations, clothes, food, treats, toiletries - they really couldn't have done enough for us and I just want to say a massive thank you to them."
Gemma added: "It just so happened I was working on reception when they walked in.
"I knew it was something serious - and after talking to them I found out all they had were the clothes on their backs and some pyjamas they'd picked up from the shop.
"The Clothing Bank - who I reached out to on Facebook - deserve a huge thanks.
"I contacted them on the Tuesday and we had donations of all sorts by Thursday - they are just so amazing and do some fantastic work to help families in need.
"I'm incredibly proud of the team for helping the family - if someone comes in needing help, I wouldn't dream of overlooking that.
"I'd like to think if it was me in that situation then people would do the same."