KHALED El-Ahmad says the decision to close Barnsley FC's West Stand was his and he apologised 'if we treated people badly' but added 'it was from a good place.'
The stand was shut to supporters earlier this month, with the almost 1000 fans who have season tickets there being offered new seats or a refund.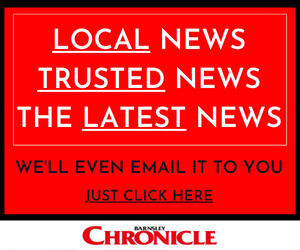 El-Ahmad, Barnsley's chief executive, said the closure was due to a fire risk, asbestos, problems with a barrier, damage to the outside wall and turnstiles.
Barnsley Council, who co-own Oakwell stadium with the club's minority owners the Cryne family, insist the stand is safe and has passed a recent inspection but El-Ahmad said: "It is a different view on what is safe and not, in terms of what reports were presented."
He added: "The plan is to open it up again. We don't know how many fans will be there and we don't know when it will open. I am due to meet with the council soon to discuss it.
"Everyone who had a seat, it is reserved for when the West Stand opens again.
"This is 100 per cent my decision. When I called Jean (Cryne), she was surprised. When I called Paul (Conway), he was surprised. I collected various risk assessments.
"In the year 2021, I don't want to get an email from a fan complaining there are no toilets for his disabled son.
"I am responsible, I signed the document. If there's a two per cent risk that someone can happen, I don't want to be responsible.
"It's a discussion every week about security to keep our safety certificate.
There have been situations where we could have been with no fans for the whole season."
The Reds initially provided little detail on the safety problems or timescale.
El-Ahmad said: "Once I made the decision, I asked: did we communicate it correctly? Should I have waited until the end of the season? But the decision had to be made now to not wait another 12 months to make these adjustments."
Many fans have returned their season tickets or complained about being forced to sit apart from family members in their new seats.
"I will take the heat and I apologise if people feel we treated them badly, but it comes from a good place. It is based on safety.
"If you are driving a car and the mechanic says the breaks don't work, you don't put your kids in that car.
"We wanted to provide them the best possible solution. We know it is a difficult thing to do but we're doing it for their safety."
El-Ahmad denied that the decision is a 'power play' against the council in their ongoing negotiations over rent or that it was to free up more stewards for the away end.
He pointed out that the money the Reds would lose by season ticket holders getting refunds would outweigh the amount they gain from extra away supporters and added: "It has nothing to do with money."