Markus Schopp says Barnsley 'should not have lost' their home derby with Sheffield United but can understand the fans furious reaction towards him and added: 'I am responsible.'
The visitors went 3-0 up after half-time then the Reds scored twice but lost 3-2, a sixth successive defeat while they are second-bottom and winless in 12.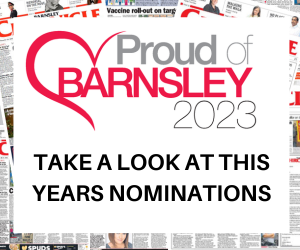 Schopp was booed off the pitch, having heard chants of 'sacked in the morning' and 'we want Markus out.'
He said: "It's never easy. I know I am responsible for this situation. I try to find solutions. It totally understand this from the fans but, all I know is that, all the lads are trying everything. We are getting punished with too many errors."
Asked if he expected to be in charge for Saturday's game at Bristol City, Schopp said: "I am right now the coach of Barnsley. I will do everything to prepare the lads in the best possible way for the next game."
Schopp has been criticised for not clapping the fans at full-time. He said: "I wanted to go to the fans but I had a feeling they were clapping with the players and I didn't want to disturb this. I saw unbelievable passion at 3-0 to support us which is not normal."
He added: "The reaction after 3-0 was awesome because we never lost the support of our fans who were really really important for us. This is positive but it was totally unnecessary for us to be in this situation.
"In the first half, not much happened and two teams were thinking about their results of the last weeks. It was important which team made the first error. We made two in two minutes.
"When you lose, especially in a derby that we shouldn't have lost, it is not good enough but it's still a situation that we have to handle."
Striker Devante Cole, who made it 3-1, said: "It's another defeat so the boys are not happy but we showed what we can do when we all get together on the pitch in the second half.
"After the third goal, we said 'come on we need to show something here' - that's come from the group on the pitch. That was just the boys rallying together."
Schopp praised Cole and Aaron Leya Iseka who got their first goals of the season.
"Strikers have to score and have that celebration. I am happy they started to score and I am pretty sure they will continue scoring. It's important for us to know we have much more solutions. They are starting to understand what we need and they help us a lot."
Jordan Williams and Romal Palmer both missed the match through injury, while Schopp said he took Liam Kitching off as a precaution after he returned from injury.
Schopp said: "For this game, we had to change our plan from the last training until the day because Jordan William had an injury.
"If you look at the team from day one to today, you will figure out that each week we had to find new solutions. It's never an excuse but the lads understand this is really really tough.
"I am pretty sure in a couple of weeks you will see a totally different Barnsley because a couple of really really important guys will come back."