Joe Laumann was sad to see 'great human being' Markus Schopp lose his job this week but is now focused on being caretaker for two vital games against the other sides in the Championship's relegation zone.
Schopp was sacked at the weekend following a run of seven successive losses which left them second-bottom, with his former assistant Laumann taking over for at least the home games against bottom club Derby County tomorrow and third-bottom Hull City on Saturday.
Laumann said: "It is always very sad when a manager leaves. He's been a great human being and nice guy to work with. I had a good relationship with him. I feel very sorry for him but football is sometimes like that.
"He came in and shook everyone's hands which shows his class because it's not normal that a manager does this.
"We're all responsible for the situation, it's never just one person. Everyone is focused on the next two games and aware of our responsibility.
"I am honoured to get the trust from the club to put me in this position. I will do my best with the staff to get the best out of the team and get the lads going."
Midfielder Josh Benson added: "It's never nice for a gaffer to leave on terms like that.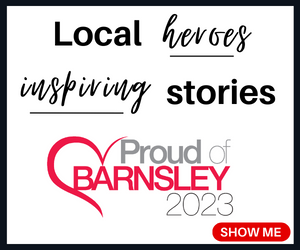 He came in on Monday, acted with real class and said goodbye to everyone. We're just not happy it didn't work out.
"He had a hard job because of injuries and problems with visas which was out of his control. It's just the way the job works. We're disappointed it didn't work out for Markus but we have to move on."
Laumann's fellow first team coach Tonda Eckert will miss both games this week due to Covid-19, as he is quarantining with no severe symptoms. Laumann has not promoted any coaches from the academy.
The Morrocan-born German has experience as a manager in the German third division with Sportfreunde Lotte. He said he has not been told whether he is a candidate for the permanent position but the Reds are understood to be looking for a new manager to arrive during the international break which starts after Saturday's game.
"We haven't spoken about whether I am in contention for the job. I didn't ask because I want to focus on the next two games.
"I have the job for these two games then what happens after that doesn't matter.
At the minute, I am just focused on this week. I don't focus on what comes after.
I just focus on preparing the lads. It's not about me, it's about us as a group.
I have backup from everyone, the staff work hard and stay late
"It was always in my head to become a manager one day, but if is now or in a couple of years it doesn't matter. I am excited because it's something new to be in charge of a club in the Championship."
Benson said of Lauman: "He hasn't changed much, but he's got a few points across. We haven't had any days off, we've come in to listen to Joe. He knows what to do, he's experienced and we're confident and trust in what he says."
Asked what had gone wrong this campaign, after finishing fifth last season, Laumann said:
"We began this season with high expectations, we had new signings, a new manager and a change in style. In the end it just didn't work out. It's not one thing we can point out.
Sometimes things just don't click."