Caretaker manager Joseph Laumann praised his side's effort and the support of the fans after Barnsley came from behind to end a seven-match losing streak with a 2-1 victory over Derby County on Wednesday.
The Reds had not won in 13 games but reacted to falling behind with goals either side of half-time.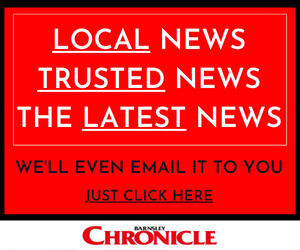 Laumann told the Chronicle: "It's a big win and we are very happy with the effort of the team. The fans backed us up and kept us in the game. The boys were unbelievable, they were working for each other and everyone was fighting.
"Derby got a goal when we were the better team and we needed some minutes after that but we still kept going. We deserved to win."
The fans and players applauded each other after the game for several minutes. Laumann said: "Special moments. In the last ten minutes when Derby started to put long balls in and the boys were tired, the support of the fans kept them working - it was great."
Laumann said pre-match that he would make some tweaks to the side. He said: "We made tactical changes to be better with the second balls and better on the ball, to find more lines to support each other but it wasn't that the won the game it was the energy from the boys."
Derby took the lead midway through the first half then Victor Adeboyejo levelled with a deflected strike just before the break.
Laumann said: "If you don't shoot, you don't score. It was good, I am happy for him. He puts a lot of effort in every training session."
Adeboyejo added: "It was a good ball by Callum Brittain down the channel, we had spoken about trying to use pace down the wings. Once I cut inside there wasn't much on so I tried to hit the target and it took a little deflection. It was a great feeling.
"The fans were brilliant today. Even after Derby scored, they cheered us on to keep going, it was amazing to hear and see. That's what we need at the moment."
Aaron Leya Iseka got the winner just after the break, his third goal in as many games.
Laumann said: "He's important and he has great quality. All the boys showed that up front, Victor, Cauley (Woodrow) and even D (Devante Cole) when he came on. It's not just about Aaron, it's always a team effort."
Laumann said he thought Barnsley should have had a penalty at 2-1 for a foul on Callum Styles.
Toby Sibbick, Remy Vita and Dominik Frieser were not in the squad. Laumann said: "They were not injured. I had to make a decision. They trained well and we made some changes then had different options off the bench."