Analysis of Wednesday night's 2-1 win over bottom club Derby, in which Barnsley came from behind to end a seven-match winless run and record their first victory in 13 games.
CARETAKER LEADS REDS TO VITAL VICTORY
After all the negativity, tension and pressure towards Markus Schopp in recent weeks, his removal was bound to provide fresh impetus and a better mood around the ground at least at first. But the Reds still needed a steady hand to guide them through the game and caretaker Joe Laumann provided that.
After the sacking of Schopp, and Tonda Eckert's absence due to Covid-19, Barnsley were down from three coaches to one – although Laumann had support from goalkeeper coach Thomas Fawdry as well as the analysts and physios.
Usually an assistant, Laumann had had one season in charge of a German third division club, but unofficially as he did not have the correct credentials.
e was by Ismael's side through last season, when this squad – bar a few changes – was competing for the Premier League and a nightmare to play against. Although he has only been at Oakwell for a year, he knows the players and the Championship, and just seems to 'get' the club in a way Schopp never quite did.
He is a more concise speaker than the Austrian, and seems to offer more clear insight and words the fans can get behind in one sentence than Schopp did in some of his minutes-long laborious answers.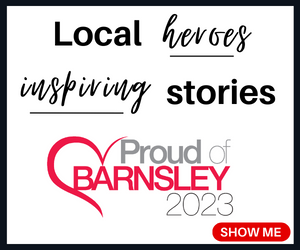 Laumann had highlighted the need to win loose balls and not gift the opponents possession.
He struck a good balance between the ferocity of Ismael's side and the passing football Schopp tried unsuccessful to employ – with Derby boss Wayne Rooney having no need to repeat his March claim that Barnsley were the most direct team he had seen.
The Reds seemed to play with more intensity but also an extra freedom and confidence to try certain passes or pieces of interplay, with the wing-backs encouraged to bomb forward like last season and link up with the forward line.
That was built on a more compact framework, with all the outfielders moving up and down the pitch together, squeezing the opposition and avoiding the huge gaps in their defence or the isolated forward line we saw under Schopp.
LUCK THAT EVADED SCHOPP ON SATURDAY IS WITH LAUMANN IN MIDWEEK
Schopp, if he was watching this match back in Austria following his weekend sacking, would probably have smiled wryly as the luck which deserted his side at Bristol City on Saturday was with Laumann in midweek. When Derby hit the bar and had a shot cleared off the line in the 93rd minute, it was reminiscent of Saturday when Barnsley were denied a goal in a similar way.
The Reds were also fortunate to level with a deflected shot following a poor half hour spell in which they conceded and looked short of ideas.
It was a very surprising goal because of the way the game was going and that it was Victor Adeboyejo's first for almost a year. That changed the match and the atmosphere, with the hosts taking the lead in a good spell after the break through the excellent Aaron Leya Iseka.
But, although a healthy sprinkling of fortune helped them on their way to a first win in almost three months, to focus only on that would bely the impressive collective and individual performances which earned this vital victory – as well as the good work of Laumann.
VICTOR ENDS GOAL DROUGHT, ISEKA MAKES IT 3 IN 3
Many eyebrows were raised when Adeboyejo started in place of Devante Cole who had been playing well. A year to the week since he scored his first Championship goal at Derby in a 2-0 win, he ended a 38-game goalless run.
The 23-year-old is often criticised – as any striker with a goals record of seven in 82 games must expect – but he is a very determined person with an excellent attitude and has played well in recent games with good runs and hold-up play.
Sometimes you need luck and he must use that confidence boost to become a more regular scorer.
There was no luck about Leya Iseka's powerful finish which gave him his third goal in as many games. The Belgian striker was a nuisance all night for Derby with his energy and movement and, now he has added end product to a clearly impressive overall game, he could be set for an excellent season.
Iseka is now joint top-scorer this season with Cauley Woodrow.
BRITTAIN, GOMES AND ANDERSEN ALSO EXCEL
Callum Brittain usually catches the eye with his bursts forward or dribbling skill but, in this game, his passing and crossing stood out – including the excellent assists for both goals. He now has the most assists of any Barnsley player this season with two, and could have had a third.
Britain's confidence and form seemed to suffer under Schopp's rudderless regime but Laumann, who watched him excel last season, was able to rejuvenate him for this game.
Challenging Brittain for man of the match was Claudio Gomes who recorded a pass completion rate of 97.6 per cent. Although he does not try the ambitious passes of central partner Josh Benson, that stat is very impressive in the midst of a hectic Championship battle. Gomes battled hard to win the ball, collected it often when it was loose and looked cool when he had it even under pressure.
It was a good recovery from the young Frenchman having been hauled off at half-time on Saturday and the best performance of his professional career, which only started in September.
Benson lost the ball for an early Derby chance but then settled down and had a good game, displaying his wonderful passing ability.
He and Gomes seem a good stylistic fit and won the battle over an equally young – although more experienced – Derby midfield of academy products Max Bird and Jason Knight.
Barnsley look far stronger after the return of Benson and also Mads Andersen.
Wednesday was the first time most fans had seen the Danish defender live since the 1-0 loss to Birmingham in February last year, when he made the last in a series of costly errors and was dropped before Covid-19 arrived. He has improved miraculously since then and was excellent all night, including a late clearance off the line.
REDS WIN BASEMENT BATTLE, AND MUST DO SO AGAIN ON SATURDAY
A night on which Barnsley looked likely to move within one game of the club record nine straight losses, when falling behind and going below Derby to last place in the live table, ended with a deserved victory and the players and fans applauding each other in a scene of real unity at the final whistle.
Although they took the lead, it was only Derby's fourth away goal in eight matches this season and their 12th in 16 in total, and they didn't create any real chances for another until very late on.
County arrived with the second best defensive record in the division, but they were rocked by the Reds who had long spells of dominance.
This could be a huge Reds win for various reasons – it ends the awful recent run, builds momentum and confidence at a crucial time but also puts daylight between them and Derby who are only bottom due to a points deduction which they are appealing. This now must be a platform for Barnsley to surge up the table, starting with another home win over lowly Hull City on Saturday.
The Tigers have lost their last five and have not scored away in seven since the opening day. Although the Reds cannot afford to be complacent at all, it appears to be another very good chance to win a game going into the international break.