GARY Ballance has admitted using the term 'P**i' to his former Barnsley and Yorkshire team-mate Azeem Rafiq – who is also 'staggered' by the latest developments at his hometown club Barnsley Woolley Miners.
Yorkshire have admitted racial bullying against Rafiq following a year-long investigation but are yet to release the full report. According to ESPN this week, the panel who reviewed the report deemed a player – now known to be Ballance – calling Rafiq a 'P**i' banter and 'do not accept that Azeem was offended.'
That prompted a huge backlash from the public and government, while they have been suspended from hosting England games, several of the club's sponsors have pulled out and the chairman has resigned.
Rafiq is now due to appear in front of Department for Culture, Media and Sport (DCMS) select committee on November 16 along with fellow Barnsley man, Martyn Moxon, the director of cricket, and other senior figures at Yorkshire.
Former England batsman Ballance, who played with Rafiq for Barnsley and Yorkshire, has admitted he was the player involved. They both played for Barnsley CC during the 2010 season.
In a statement, Ballance said: "I am aware of how hurtful the racial slur is and I regret that I used this word in immature exchanges in my younger years and I am sure Rafa feels the same about some of the things he said to me as well." He added: "This was a situation where best friends said offensive things to each other which, outside of that context, would be considered wholly inappropriate. I regret that these exchanges took place but at no time did I believe or understand that it had caused Rafa distress. If I had believed that then I would have stopped immediately.
"He was my best mate in cricket and I cared deeply for him."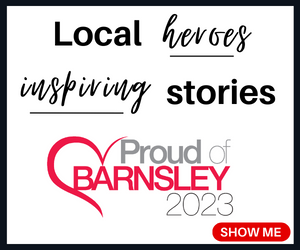 Rafiq responded by saying: "This is not really about the words of certain individuals. It is about institutional racism and abject failures to act by numerous leaders at Yorkshire County Cricket Club and in the wider game. The sport I love and my club desperately need reform and cultural change."
Meanwhile, Rafiq is 'staggered' that Barnsley recommended a former official who said he 'reaped what he sowed', after receiving the racist abuse, for a senior position in the South Yorkshire Cricket League.
Last year, when Rafiq initially made the allegations of racism during his two spells at the Headingley club, which led to him suffering depression and considering suicide, Roger Pugh – then chairman of the league – said the Gawber man had been 'disrespectful' in the past and added: 'as ye sow, so ye shall reap.'
Pugh resigned soon after – without giving a reason or apologising to Rafiq – but has now been nominated for the league's 'head of premier section', which has been proposed by Barnsley Woolley and seconded by Wickersley.
Rafiq, who began his career as a junior at the Shaw Lane club, told the Chronicle: "I find it staggering.
"Roger Pugh said that, just because I was competitive, that I deserved all the racist abuse that I got. I found that upsetting. He never apologised for it properly. I thought they would have taken longer to bring him back in.
"The sad part is that it's been proposed by Barnsley, my hometown club.
"But, in a way, I am not surprised.
"We have seen they have issues, with the chairman's recent comments (Phil Chapman commented on Facebook on a picture of a black player with: 'I'm sure he sold me some sunglasses with flashing lights in Tenerife!!'). It's sad and shows where the game is at at an amateur and semi-professional level.
"This is where young kids coming up get their education from. It's at this level that we need to get rid of people that have these views and try to bring in a younger generation that wants to make cricket a game for everyone.
"It's all well and good that the ECB are looking at Yorkshire but they need to look right to the bottom of the game."
The Chronicle asked Barnsley Woolley Miners for a response, but they declined.
ESPN Cricinfo claimed this week that the report shows that a Yorkshire player, now revealed as Ballance, admitted regularly using the term 'P**i' to Rafiq, as well as asking 'is that your uncle?' when they saw bearded Asian men and asking if his father owned corner shops.
Those comments allegedly led to Rafiq breaking down in tears, but Ballance denies knowledge of that.
Despite the lawyers who compiled the report saying those actions violated the club's own rules and the Equality Act, Ballance was cleared of wrongdoing by the panel, which allegedly included a Yorkshire board member.
According to ESPN, the panel 'does not accept that Azeem was offended' and said the comments were 'banter between friends' while the panel accused Rafiq of racism for calling Zimbabwean-born Ballance 'Zimbo from Zimbabwe'.
Yorkshire have declined to punish any of their players or staff following the report.
Emerald Group, Yorkshire Tea, Tetleys and David Lloyd Clubs have ended their sponsorships with the club.
Health secretary Sajid Javid tweeted: "P**i" is not banter. Heads should roll at Yorkshire CCC. If the ECB doesn't take action it's not fit for purpose."
MP Julian Knight, chair of the DCMS, tweeted: "Given the endemic racism at Yorkshire County Cricket Club, I struggle to think of any reason why that the board should remain in post."
The ECB's investigation is ongoing.