LARGE parts of Barnsley are considered more 'financially vulnerable' than both the regional and national averages, according to new research.
The study, by credit management firm Lowell and research group Urban Institute, collates numbers of people claiming benefits, using high-cost loans, or able to access emergency savings.
It gives each parliamentary constituency a score out of 100 which indicates how vulnerable residents are to using credit or claiming social support to ease their financial woes.
Two-thirds of people across Barnsley's four constituencies are considered not to have emergency savings.
Wentworth and Dearne is the most financially vulnerable constituency in Barnsley, with a score of 52.3 per cent - well above the Yorkshire average of 49.6 and UK average of 46.3 - while Barnsley East's score is 51.9 and Barnsley Central's is 51.8.
The research notes 15.2 per cent of people in Barnsley Central are claiming benefits, 15.1 per cent in Wentworth and Dearne, 14.3 per cent in Barnsley East and 8.9 per cent in Penistone and Stocksbridge.
The latter constituency is considered to have below-average financial vulnerability compared to Yorkshire and the UK, with its score 42.7 per cent.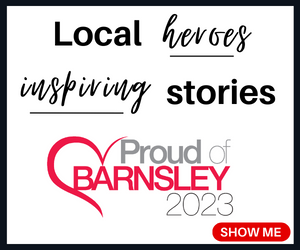 Barnsley East has seen the fastest rise in Lowell consumers' use of high-cost loans in the first quarter of this year - from 18.8 per cent to 23.6 per cent - in Yorkshire and the Humber.
More than 15 per cent of Lowell consumers are in default across Barnsley East, Barnsley Central and Wentworth and Dearne - almost three per cent higher than regional and national averages - but only 7.7 per cent are in default in Penistone and Stocksbridge.
Researchers say nationally financial vulnerability is on the rise after support schemes such as furlough, the Universal Credit uplift and business grants during the pandemic have been gradually removed.
John Pears, UK chief executive of Lowell, said: "We are concerned about our nation's financial health. With Covid support falling away, we can already see vulnerability ticking up.
"This has been rising since 2017 and we need to have an honest conversation about why.
"There are real life systemic challenges and debt traps that are not being addressed.
"They are supporting vulnerabilities across the UK.