AN 'ambitious' strategy to make Barnsley's public transport more sustainable and effective has been unveiled - and includes fare caps, improvements to reliability and proposed free travel for under 18s.
The Bus Service Improvement Plan (BSIP), submitted to the government by Barnsley Central MP and South Yorkshire Mayor Dan Jarvis, is the culmination of months of research - which have revealed that bus patronage in Barnsley is now 76.3 per cent of what it was last January, pre-Covid.
That's the highest level in South Yorkshire, and an indication of the borough's reliance on public transport - recognised as a weakness in Barnsley due to a lack of dedicated infrastructure, and cost and convenience barriers.
Overall punctuality in Barnsley is 85 per cent, as of September - again the highest in the region over Rotherham which has 83 per cent.
But, according to the plan, 16 per cent of transport users in the borough are dissatisfied with their service.
"Travel to the principal towns from the town centre and vice versa is relatively simple, as opposed to journeys between principal towns or to areas outside the established road network, with slow journey times and infrequent services," it said.
"External links also tend to originate from Barnsley Interchange and not from the principal towns themselves, necessitating travel to the town centre, with additional longer travel time and inconvenience."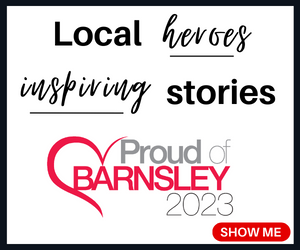 If fully-funded, the plan will bring multi-operator tickets which will guarantee daily price caps - while all buses will be given new branding regardless of the company.
So-called 'tap and cap' service - which sees passengers' bus use recorded and then charged at the end of a day or week - is an aspiration.
The plan also requests that bus shelters - incidents of vandalism to which have more than doubled since 2018/19, from 74 to 202, according to a recent Freedom of Information request by the Chronicle - are replaced with new shelters with real-time displays, and a new all-electric fleet is proposed to be introduced before 2040.
Buses will be given priority at 'pinch points' and delay hotspots - including A635 Doncaster Road, A61 through Worsbrough and A633/A6133 in Wombwell.
Dan said: "I want to build an affordable, accessible, efficient, sustainable network so we can move away from the ever-growing reliance on cars which will eventually choke our region if we continue as we are.
"We need to make it cheaper and simpler for people to use our buses so they become the default choice for travel.
"We need to make them more accessible, fast and reliable, because a cheap bus is not enough if it doesn't get you where you need to go, when you need to go.
"And we need to make them emissions-free so the air we all breathe is cleaner and we do our bit to tackle the climate crisis."
Barnsley Council leader Coun Sir Steve Houghton said: "This would be a major step forward for bus travel in Barnsley, helping young families and increasing patronage.
"We want to ensure that our residents can enjoy a cheaper, greener and more reliable public transport system that connects them to jobs and their communities.
"The BSIP is ambitious, but so is our borough, as one of our strategic ambitions is to make Barnsley greener and more sustainable."
It's noted the over-reliance on private cars in Barnsley is 'in contrast' to wider regional goals, with 76 per cent of people using their cars to travel to work rather than the South Yorkshire average of 71 per cent.
Public transport has a lower share when compared to other modes of transport, at eight per cent in Barnsley - hoped to be improved to 33 per cent over the next nine years - compared to 12 per cent across the region.