CLAUDIO Gomes admits it has taken him time to adapt to the Championship in his first season of senior football but is pleased with his performances overall.
The 21-year-old French midfielder has been in the youth systems of Paris St German, PSV Eindhoven and current club Manchester City but had never played senior football before joining the Reds on loan on deadline day in September. Gomes was in and out of the side in the early months of the season.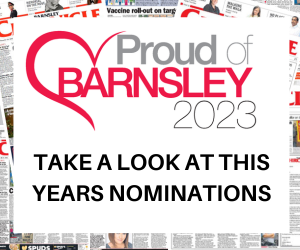 He told the Chronicle: "It's part of football. Sometimes you are in and sometimes you are out but you have to respect that.
"Every player wants to play every game but it is the decision of the coach."
He admits it was difficult at first to adapt to the Championship.
"Every player when they come from another country or another level, they take time to adapt. I am happy with how I am doing. It's different to play under 23s at Man City and now the Championship. The gap is massive but people at the club help me a lot.
"Some players have so much experience and they gave me advice to be more clever on certain situations. I am happy with what I am doing at this time."
Gomes enjoyed the first senior win of his career when Barnsley beat Derby County at Oakwell last week. He said: "That was unbelievable. The game, the dressing rooms, the fans.
"It was important for me to have that experience and I will remember that forever. But now we have to keep going and win more games."
Gomes has partnered Josh Benson in the middle in recent games.
"We played well together. He is a really good player. It is a good combination. If the coach wants to play us again we respect that decision. But I played with Callum Styles and Romal Palmer.
"I like to play with everyone here."
Gomes' family are following his career from Paris and he hopes that they will see him play at Oakwell this season.
"They watch some games when they can. I am in touch with them and send them clips when they can't watch.
"My family came here before I signed and I think they will come to watch one game at home just to feel the atmosphere and the fans at the club."
Gomes was signed under Markus Schopp, who was sacked last week with Joe Laumann taking over as caretaker.
"Markus left, I am sorry about it because it's not his fault, it was the fault of everyone. It was also the players on the pitch. With Joe, we have been working hard in the same direction.
"When you play for Barnsley and last season they made the play-offs, the standards have to be higher than they are at this time.
"But we are all pushing forward to get where we need to be."
Gomes has been praised by supporters for some of his recent performances.
"If I played well it is the team that helped me a lot and the fans. When we lose it's a team and when we win it's a team.
"If I played well it is because of people around me."
Gomes is on loan for the season from the Premier League champions. He said: "I have enjoyed my time at Barnsley, even if the results were not good. It is a good thing to come here and play. I feel at home here. I am happy to make the decision to come here.
"I am still in touch with Man City, Barnsley is in touch with Man City and everyone is going in the same direction.
"But first of all I am here for Barnsley and to win games for them."