BARNSLEY captain Cauley Woodrow is 'obviously not happy' with his personal contribution so far this season but has backed the squad to climb up the table.
The striker is the Reds' joint top-scorer with three this season but has not netted in his last seven matches.
He told the Chronicle: "It's tough.
"Not just for myself but every player. It's hard when you're in a team that's struggling, compared to when you're flying and getting loads of chances.
"I am obviously not happy with how many goals I have scored.
"I can be better and so can every player. It's not about pretty football, it's about us rolling our sleeves up and winning football matches."
Barnsley have changed their manager at this time of year for the third successive season. Both the last two changes brought significant improvements.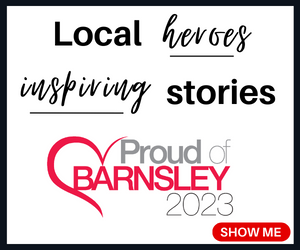 Woodrow said: "We're confident we can do it again. If we weren't, then we may as well give up now.
"We have been here before and got out of it twice. Obviously last season (when Barnsley finished fifth) was different but we did start near the bottom.
"The previous season we stayed up on the last day. It's never over until the final game and we have enough quality to get out of this situation. There are loads of games to come and we'll give our all to get out of it."
Woodrow was disappointed with the 2-0 loss to Hull on Saturday.
"We were really good for 15 minutes but they got a foothold in the game and we were all over the place for the rest of the game. Big spaces, big gaps.
"The second goal they scored, I don't remember us ever being so out of position. It was a bad day.
"We felt down. We fully expected to win the game, not in an over-confident way but we knew how important it was and we felt good after Wednesday. It was a very disappointed group of lads."
That description could fit several games this season.
Why has it gone so wrong after they made the play-offs in May?
"It's down to confidence or people trying too hard maybe to get to the ball.
"People are trying to do the right things but if they go to the ball and are out of position, chances will happen for the opposition. It's not going how we want but we have to look up.
"We were really good against Derby and at the start against Hull.
"It is there but it's making it happen for 90 minutes."