KEEPING the people of Cudworth in the know about the goings-on in the village is a tough job - but one group of volunteers took the job in their stride and have been producing a magazine for a quarter of a century.
Chewin t'Cud was started in 1996 after the then-manager of Cudworth Employment Resource Centre asked a small group of volunteers to create a newsletter.
The original committee - Mavis Leek, Maragret Gittens, Jack Hoyland, Anne Bowman, John Higgs and Malcom Pierrepont - soon got to work and created what locals know and love as Chewin t'Cud.
The magazine started off life as a pamphlet, which was put together by hand by the volunteers but has since turned into a 32-page magazine.
"I started a few years after the original group," said vice-chair Florence Whittlestone. "I remember sitting there and stapling every edition together before they were sent out - it was certainly a lot of work.
"It's a lot easier now we have the computer and can do it digitally."
The group revealed they now face competition from growing social media sites and wanted to thank their local community for their support throughout the past 25 years.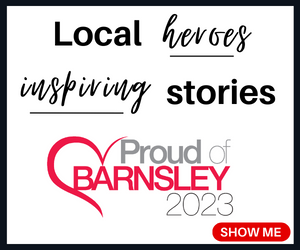 "We have seen a few Facebook sites that are doing what we are doing - just over the internet rather than as a magazine," said current editor, Cliff Gorman.
"It is frustrating because they have sometimes taken what we have written and claimed it as their own.
"We also don't know a lot about social media so feel like we can't always compete."
The group hope to gain more members to help the magazine to continue for another 25 years.
"The issue is that our youngest member is 70 and our oldest member is 94 so we need some younger people in to keep it going," said member Don Shenton.
"It's been great seeing how the magazine has progressed and long may it continue."
To celebrate Chewing t'Cud's 25th anniversary, and 100th edition, a special 40-page magazine will be released next month.