MINISTERS believe Universal Credit is continuing to be a vital 'safety net' to more than 26,000 claimants in Barnsley - despite opposition MPs claiming families face a tough winter due to the government's decision to axe a £20-per-week uplift scheme.
Latest figures obtained by the Chronicle show 26,528 Barnsley residents were in receipt of Universal Credit last month, a rise of 300 on September's statistics.
Post-pandemic figures show just over 15,000 claimed, but figures rose month-on-month up to March this year when its 27,095 peak was hit.
Despite slight reductions in the summer, rises have been since in September and October.
A total of 15.2 per cent of people in Barnsley Central are claiming benefits, 15.1 per cent in Wentworth and Dearne, 14.3 per cent in Barnsley East and 8.9 per cent in Penistone and Stocksbridge.
Welfare minister David Rutley said: "Universal Credit continues to offer a safety net for those who need it and claimants will be better off by £1,000 a year on average, thanks to upcoming changes to make our taper rate and work allowances more generous.
"Those out of work will continue to be supported on their employment journey by our Plan for Jobs, while our £500m Household Support Fund is also supporting the most vulnerable with essential costs this winter."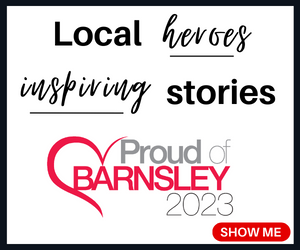 Barnsley's number is the lowest in South Yorkshire when compared to Sheffield's 47,740, Doncaster's 34,833 and Rotherham's 27,013.
However, Barnsley Central MP Dan Jarvis - who is also South Yorkshire Mayor - urged the government to commit more funding to help the worst-off in society as the winter bites.
He added: "This isn't money that sits in bank accounts, it's money that is spent and put back into our local economy.
"Universal Credit payments were already far too low before the pandemic.
"Its problems were never going to be resolved by a temporary, inadequate uplift, but to withdraw this vital lifeline for thousands of families, at a time of economic hardship, is morally indefensible and economically illiterate.
"With the cost of living crisis squeezing the poorest in our region, and little action on levelling up, there's not much to celebrate.
"It won't help the poorest in society, hit by the £20 cut, especially against a backdrop of rising energy costs and inflation.
"As winter approaches, and Barnsley residents increasingly feel the pinch, my message to the government is straightforward: act now to prevent a winter of discontent."
The taper rate - which sets the amount of benefits a working claimant loses for each pound they earn - is currently 63 per cent but will drop to 55 per cent from December 1.
This has been praised by Barnsley Council leader Sir Steve Houghton, but he warned local families will still feel the pinch.
"I welcome changes in the taper for Universal Credit but I do realise that does not help people who are out of work, who will still experience the reality of the recent £20 per week cut," he said.
"I know a lot of people will find the next six months incredibly difficult and it is something that we need to take urgent action on.
"I do not want any children to go to bed hungry, or any elderly people to be without heat.
"We are looking into creating a hardship fund for people who are entitled to free school meals and others beyond that who may be facing a hard winter.
"The government may have forgotten but we haven't."