JOSH Wale will see out his professional career in style and at home with his final fight in Barnsley early next year.
The former British champion, 33, will top a bill he is promoting himself at the Metrodome on February 25.
It will be the Brampton man's final fight after more than 15 years as a professional boxer.
Wale has begun his transformation into becoming a trainer, manager and promoter recently and feels the time is now right to hang up the gloves, having achieved everything he wanted to across what will be a 45-fight rollercoaster career.
Wale told the Chronicle: "I am sad, happy and proud but the time is right.
"I am retiring from boxing, it is not retiring me. I never wanted to go on too long and I didn't want my career to be diminished.
"I will go down as Barnsley's best ever boxer. Nobody else has achieved what I have and if you had offered me that aged 18 then I would have snapped your hand off.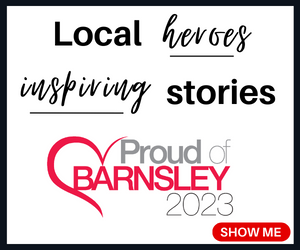 "No Barnsley man has ever done what I have done.
"I've had six British title fights – that's treble what anyone else has.
"I have done everything I set out to. There is a real sense of fulfilment."
Wale, who runs Micky's Athletic Boxing Club alongside his dad Mick in Brampton, has made plenty of history since his first pro fight aged 18 in 2006.
'The Outlaw' entered the paid ranks on the back of a stellar amateur career during which he claimed national titles and boxed for England.
As a pro, he became Barnsley's fourth ever British champion with victory against Jamie Wilson in 2017.
He swiftly became the first ever Barnsley man to win two British title fights with a stunning knockout against Don Broadhurst and then defended the bantamweight title again with a stoppage win over Bobby Jenkinson.
Wale has also fought for the European and Commonwealth titles and claimed the Central Area, English and IBO international belts across three weights.
"There are loads of factors behind me making this move, but one of them is having three young sons and I am all set now for the next step in my career, promoting, managing and training.
"It is always what I wanted to go into and I was only 27 when I got my trainer's licence. It's going to be a busy night with me fighting, training and promoting it all. I don't think that has ever been done before."
Wale's younger brother Dempsey will feature on the same card as well as his other prospects Redwan Nishat, from Rotherham, Doncaster's Paul Clewes and Sheffield's Paul Scaife.