POYA Asbaghi has been warned the Championship is 'different to every other league' as he prepares to start work as Barnsley's head coach from Monday.
Iranian-born Swede Asbaghi was appointed on Wednesday, after agreeing a long-term contract.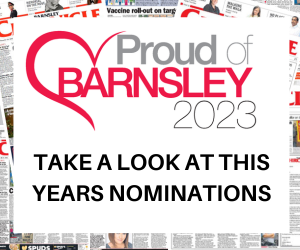 Markus Schopp was sacked three weeks ago, following a run of seven successive defeats and a 13-game winless sequence.
The Reds are second-bottom and four points from safety after 17 games.
Caretaker Jo Laumann – who oversaw a win over Derby County and a loss to Hull City – has been leading training all week and will be in charge for tomorrow's game at high-flying Fulham.
Asbaghi, and assistant Ferran Sibila, are due to arrive at Oakwell on Monday ahead of Wednesday's match with Swansea City.
Laumann, who has had a brief Zoom call with the new coaches, told the Chronicle: "I will try to help him the best way I can to give him information on the league.
"They have watched already lots of games and will watch the game on Saturday even although Fulham is not the same as most teams in this league.
"The Championship is just something you hear about from outside then you come in and experience it then see the biggest difference from every other league.
"You can't get the feeling until you see it."
Asbaghi, the 36-year-old Swede, had an interview in 2019 but the Reds appointed Gerhard Struber.
He was then manager of IFK Gothenburg with whom he won the Swedish Cup but they sacked him the following September.
He became coach of Sweden under 21s a year ago and won six of his nine games.
He oversaw their 1-0 loss to the Republic of Ireland in Dublin on Tuesday having agreed terms to take over at Oakwell. He is due to be joined by assistant Sibila, a 33-year-old Spaniard who worked with him at Gothenburg.
Sibila was previously assistant at another Swedish club GIF Sundsvall, having been manager of Japanese women's team JFA Academy Fukushima.
Laumann said: "I didn't know so much about him (Asbaghi) from before.
"I know he has had good jobs and has done well with the Swedish under 21s.
"I am happy to meet him and work with him.
"We will sit down and talk but it's best for them to see what they want to do.
"Football doesn't give you a lot of time but I am pretty sure they will already have a plan in their mind."
Laumann will be working alongside the new pair as first team coach like he did under Valerien Ismael and Schopp.
"I am still going to be here at Barnsley.
"I only concentrate on my time in charge to help the team then, when the new manager comes in, I will be an assistant and help him as best as I can.
"In the future I want to be a head coach but it doesn't have to be tomorrow.
"I am still learning every day.
"I will take this one more game, try to win it, and then work with the new staff."
Laumann said the loss to Hull in the last game was a big disappointment but it soon became clear, in conversations with chief executive Khaled El-Ahmad, that he would have one more match in the role.
"We spoke in the international break and they were going to find someone and it would be tough to bring him in and sort everything out. So, before we came back this week, it was clear I would take the game at Fulham.
"The mood this week was good, we had good sessions and we all looked forward to the game.
"It was not easy to take the Hull defeat before the break.
"We went home for a couple of days to refresh and now we are back and we need to show we have the ability to win some games."
Coach Tonda Eckert has left the club. The German arrived at the start of last season to work under Gerhard Struber and stayed on under Ismael.
Laumann is the only first team coach left, but has had support from goalkeeper coach Tom Fawdry and others.
He said: "It's not making it easier but it is what it is.
"I get great support from the staff and they all help me.
"It is easier if you have assistants but I didn't mind because I knew it wasn't for a long time."
Reports earlier in the week in Belgium claimed Mechelen turned down Barnsley's request to speak to manager Wouter Vrancken.