Poya Asbaghi admitted he would have fallen asleep watching his first game in charge of Barnsley if he was a neutral and was 'disappointed' with a 2-0 home loss to Swansea City.
The visitors netted twice late on after the Reds were solid and compact in the first hour but then made mistakes. The result left them six points from safety in second-bottom.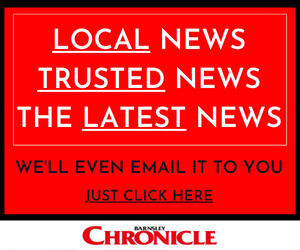 Asbaghi, who had only had two days of training with the squad, told the Chronicle: "It's a disappointing result, especially when you play at home home, you want to collect points and even win. We defended well in the first half and kept Swansea from having chances. We didn't create any of our own but we found good defensive organisation.
"If I was watching game on TV I would fall asleep but we were happy in terms of the defence. We weren't happy that we weren't winning the ball enough and attacking.
"We did that better at the start of the second half and it felt like we were getting good momentum and we made substitutions that came in with good energy.
"But, from the 68th minute, we lost the shape and we didn't act in the way we wanted all through the team and they were really efficient in scoring goals."
Asbaghi confirmed Mads Andersen missed the game after waking up this morning with a temperature. His lateral flow test for Covid-19 was negative but the club were still waiting results of a PCR test so followed protocol by not playing him.
The head coach was disappointed that his side, not for the first time this season, were unable to put a solid 90-minute performance together.
"You have to make sure you do it for 90 minutes. But if you only defend for 68 minutes and don't push opponents back then the chance of you losing concentration in defence will increase. Since we didn't have enough counter-attacks like we wanted and we cannot rest on the ball in build-up, then what happened cannot come as a super shock. We were too scared to keep the ball. Hopefully as a team we can develop this in more training together."
Defender Jordan Williams added: "It was definitely disappointing. We were very strong until they scored. We were hard to beat and hard to play down the sides. We got a bit more expansive as the game went on and they opened us up.
"It's hard to take at the minute but I feel we were a lot harder to beat than in recent weeks. We can take the positives and move forward into Saturday and be better on the counter-attacks and our shape on the ball."
Asbaghi played a 4-3-3 formation. He said: "Swansea overloads the centre a lot and we needed to have an equal number in the middle to keep them away. Our midfield, with the help of Cauley (Woodrow) up front, made sure there was no space to play. That was one of the big reasons why we played 4-3-3."