A TRIO of museum spaces in the town centre's Glass Works development - part of Barnsley's heralded 'cultural renaissance' - officially opened their doors yesterday.
The three Barnsley Museums-led sites, which respectively spotlight Barnsley's heritage and future, state-of-the-art technology and pop-up exhibitions, are thought to be some of the first free museum spaces in a major shopping development.
Coun Tim Cheetham, cabinet member for regeneration and culture, said: "Despite there being a big focus on shopping within the Glass Works, it was also important to recognise that the retail sector can no longer exist in a vacuum.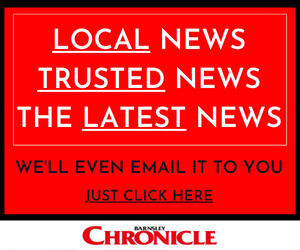 "It is more important than ever that our town centre, and high streets up and down the country, provide an enriching and varied offer to the public."
Pete Massey, Yorkshire director at Arts Council England, added: "Barnsley is undergoing a cultural renaissance at the moment and it's great to see these three museum spaces opening in the Glass Works as part of that."