SHE may have been looking for love, but one Barnsley girl got more than she bargained for when she took part in a new Channel Four reality TV show.
Eleanor Njobvu, 26, joined the first series of The Love Trap in a bid to find the man of her dreams.
The show centres around one bachelor who goes on dates with several women in an attempt to find 'the one'.
However, there is a twist - not all of the girls in the house are single.
The single women - matches - are mixed with love traps who aren't single when they enter the house.
They then have to discover who is telling the truth and is single, or who is lying.
"I was working on another reality show when lockdown hit and the show as put on hold," said Eleanor, from the town centre. "The producer of that show then asked if I wanted to take part in a new show - and I jumped at the chance.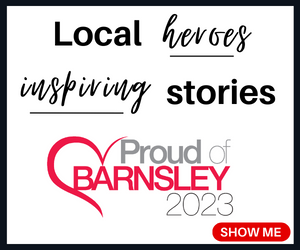 "I didn't really know what I was getting myself in to when I signed up but it was really fun."
Eleanor revealed that none of the contestants knew about the shock way eliminations take place, and she said it upped the ante, and made the women work harder to stay in the show.
"None of us knew that when you get eliminated you drop through a trap door in the floor," she added. "When it happened to the first girl we were all shocked.
"Luckily you land on foam at the other end, but it's certainly different from other shows.
"I think it made us all a bit more critical of who might be a love trap because none of us wanted to go through the trap door."
On last week's episode, Eleanor went on a date with the bachelor, David, before she was eliminated in a shock double-eviction.
"I thought the date had gone really well with David but later on he was quizzing me and asking me if I was a trap or not," Eleanor added.
"Before that I had a reputation as the joker of the group, and when he started asking me questions, I got serious and I don't think that worked in my favour.
"When the first girl was eliminated, I was about to breathe a sigh of relief, but then my trap door opened and that's when we all found out it was a double-elimination.
"Even though I am out of the show, I thought it was really fun and I am looking forward to my next project."